Lawmakers Question Cuts to Federal Retirement Plans and Allowing Ringless Voicemails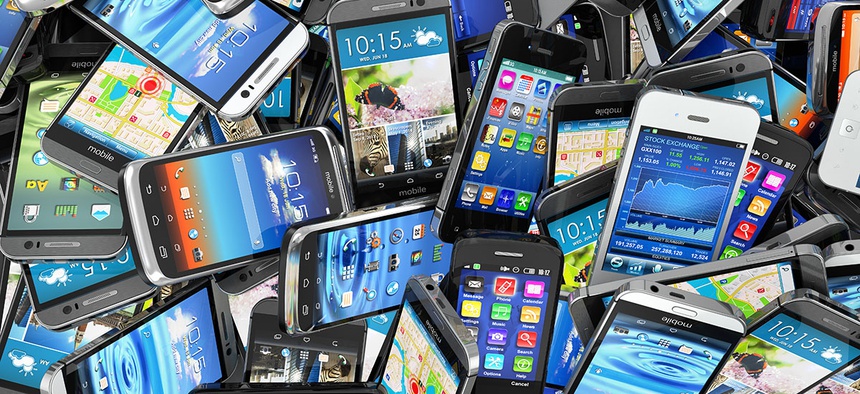 House Democrats—100 of them—wrote a letter to House leadership with concerns about the proposed cuts to federal employee retirement plans that include upping contributions and eliminating cost-of-living adjustments.
"We should not alter policies that families have planned their lives around, particularly when it affects current retirees with limited ability to make up for unforeseen reductions in expected income," they wrote.
Who Checks Voicemail, Anyway?
The Federal Communications Commission is considering reversing a rule that blocks telemarketers from leaving voicemails on consumers' phones without ringing. A group of 10 Democrats wrote to FCC Chairman Ajit Pai, urging him to stop "unwanted, invasive and abusive ringless voicemails."
"The Do Not Call List may not apply, and consumers would be flooded with unwanted voicemails, with little recourse other than sifting through their inboxes and deleting these unwanted communications," the lawmakers wrote.
Bill to Fire VA Employees Faster Heads to President's Desk
The House on Tuesday easily passed the Department of Veterans Affairs Accountability and Whistleblower Protection Act, a bipartisan bill to speed up the firing of employees. This version—one of many after the patient-scheduling scandals—would allow the department's secretary to fire, suspend or demote employees with only 15 days' notice. Employees can appeal to the Merit Systems Protection Board and appeal an MSPB decision to federal court.
A Counter-Russia Center?
Rep. Joe Kennedy III, D-Mass., on Thursday introduced a bill to create a National Russian Threat Response Center to focus on "Russian aggression" and sharing information among federal agencies and international allies. It would be modeled after the National Counterterrorism Center and housed within the Office of the National Director of Intelligence.
Democrats Offer Alternate FAA Reform Plan
Earlier this month, the president proposed shifting the air traffic control operations of the Federal Aviation Administration to a private, nonprofit organization. Democrats on the House Transportation Committee proposed their own reforms, including personnel and procurement processes. Air traffic controllers, however, would remain under FAA authority.
Broader Band
Rep. Doug Collins, R-Ga., introduced the Gigabit Opportunity Act, incentivizing private investment in rural broadband by allowing companies to defer certain taxes when they use them for long-term investments in broadband infrastructure. Sen. Shelley Moore Capito, R-W.Va., introduced the Senate companion bill.
Coming Up
Wednesday, the Senate Homeland Security and Governmental Affairs Committee discusses "harmonizing" cybersecurity regulations and the House Permanent Select Committee on Intelligence Committee addresses Russian election meddling with former Homeland Security Secretary Jeh Johnson.
Broadband takes center stage a couple times this week: Tuesday, a Senate subcommittee looks at FCC's broadband investment fund and Wednesday, a House subcommittee dives into broadband coverage across America.