Watchdog: Updated Census Could Face Problems In 2020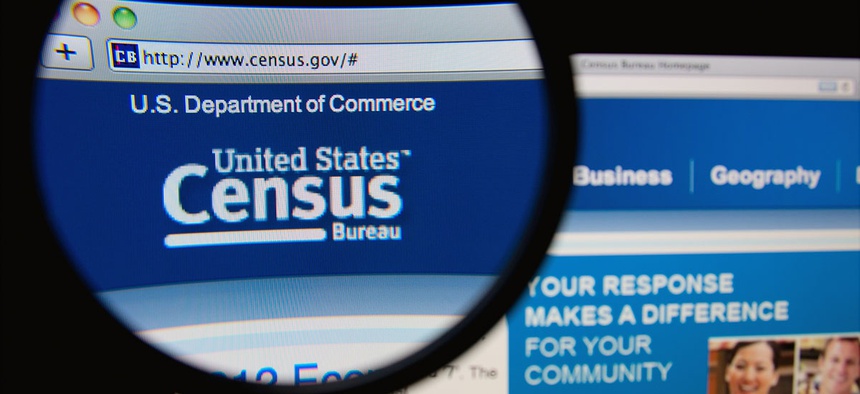 The 2020 Census might see technological improvements over the 2010 survey—respondents might be able to answer questions online, for instance—but those changes could introduce new risks, a watchdog report says. 
The Census Bureau has planned several technological updates, which also include using administrative records from the U.S. Postal Service to supplement survey data, and visually verifying addresses. While they could cut some costs, these new processes could create new administrative challenges for Census, because the technology hasn't been used extensively, a Government Accountability Office report concluded. 
GAO has already designated the 2020 Census as a "high-risk" project—and without proper testing and financial estimates, the survey won't be cost effective, the watchdog group noted. 
» Get the best federal technology news and ideas delivered right to your inbox. Sign up here.
Census has estimated the updates could save more than $5 billion compared to the cost of the traditional survey methods, GAO found. But as of June 2016, the bureau's previous cost-estimates have not been reliable and "did not adequately account for risk," so the changes will require a new cost estimate. The 2010 Census cost about $12.3 billion to administer—the most expensive in history. The average cost for counting one housing unit was about $92. 
Even though using Postal Service data to supplement the surveys could save the bureau $1.4 billion, using third-party data would require Census verifies that information before relying on it. And Americans may not be comfortable allowing agencies to share their personal data. "Related concerns involve trust in the government and perceptions about burden on respondents as well the social benefits of agencies sharing data," the report noted.
The bureau's proposed updates require input from about 50 IT systems, 28 of which were the subject of field tests in March 2017. But the bureau still needs to fully test all the technology required for these updates under "census-like conditions," GAO recommended, especially during the end-to-end tests scheduled to begin over the summer.