Here's Why Defense IT Firms Should Brace for Merger Mania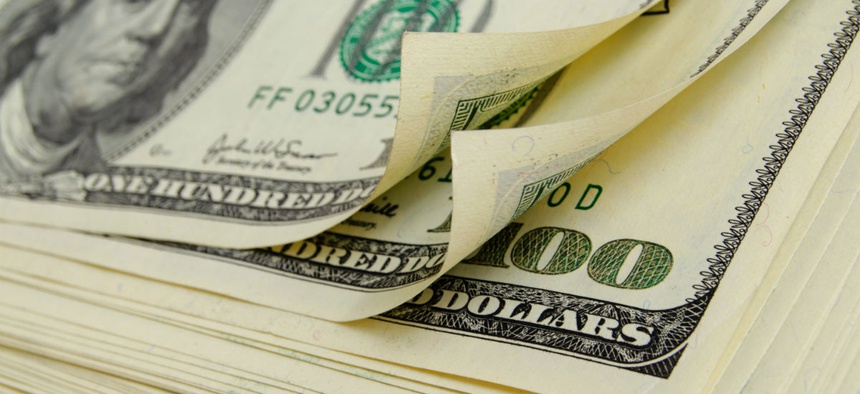 Editor's note: This story has been revised to include Acquilent's revenue add.
With forecasters expecting an extremely competitive federal IT market in 2017, the environment will be rife for mergers and acquisitions as large contractors and systems integrators look to diversify their offerings.
That's particularly true among defense contractors, said Matt Hummer, director of analytics and professional services for Govini. About $210 billion in Defense Department contracts are scheduled to expire in 2017, leaving many contractors' revenue streams exposed.
According to research from Govini that rated the expiring contract exposure of the top IT service vendors, companies like SAIC, ASM Research, ManTech International and PWC have significant contract dollars expiring that represent large chunks of their overall revenue. That means those companies and others with similar exposure can't afford to lose out on many contracts they compete for in the coming year.
» Get the best federal technology news and ideas delivered right to your inbox. Sign up here.
Exposure isn't just the size of the contracts companies stand to lose; it's also the competition contractors could expect to face.
Booz Allen Hamilton, the most exposed IT and services contractor according to Govini's research, serves as a great example. While the company is well diversified, it faced an average of 23 competing bids on the contracts it won from the Army, Navy and Air Force. That's more than double the average contract competition of the next highest contractor. Booz Allen Hamilton has to win the sporting equivalent of a 23-team playoff to take home the trophy.
It wasn't a coincidence, then, that it purchased digital services provider Aquilent in November, adding an expected $140 million in annual revenue without competing against anyone.
Hummer expects to see more of these kinds of deals in 2017.
Many large integrators are waiting on large modernization projects—and those may not happen until a comprehensive IT modernization strategy takes hold across government. In the meantime, Hummer says they'll look at innovative mid-size companies capturing task orders in the $10 million to $30 million range.
Companies that excel in emerging technologies—like cloud computing and internet of things—will be prime targets. Aquilent, for example, was a Federal Risk and Authorization Management Program-certified vendor of cloud services, and other companies in the FedRAMP pipeline could be attractive targets for other companies, too.
"The reality is that a lot of the future with cloud and IoT in government is proceeding in piecemeal fashion, and the risk appetite for doing massive overhauls of mega-programs is not there," Hummer said. "In the meantime, I think the M&A activity will happen with smaller companies doing smaller projects that large systems integrators are not interested in. Some of these smaller players will rise to the point where they get gobbled up."
Unlike the Pentagon's weapons manufacturing market, which is largely defined following heavy consolidation in the 1990s and unlikely to change much, One Nation Analytics founder Brian Friel told Nextgov the IT services market is action-packed, especially with regards to possible mergers.
Friel said Leidos' purchase of Lockheed Martin's IT business for $5 billion in 2016 and CSRA's merger with SRA International in late 2015 offer a possible preview of 2017. Leidos doubled its size and diversified its customer base, expanding from national security agencies into civilian agencies and enhancing its federal health IT footprint.
Those deals created two large IT contracting players with diverse government portfolios, and that diversification is likely to be a major driving force behind potential mergers in the coming year.
"I think the big driver is customers," Friel said. "Who are your customers, and are you diversified?"
Friel said there also is a glut of mid-tier IT services providers as a result of the government's affinity to award small business set-aside contracts, which began in 2010. Many of the same companies feasted on small business set-asides, but have grown above the most common ceiling—$27.5 million in annual revenue—to compete for them anymore.
As a result, Friel said they're "looking at each other's portfolios of customers," examining where strategic mergers or acquisitions might secure them new agencies or business segments.
The uncertain nature of President-elect Donald Trump's administration also ought to encourage a more strategic approach for contractors, said Deniece Peterson, director of Deltek's Federal Market Analysis.
Trump hasn't said much about how his administration will approach technology and contracting—though he has posted market-changing tweets about the F-35 program and Air Force One—and that unpredictability is unusual in Washington.
"When you have uncertainty, companies have to be more strategic in how they navigate," Peterson said. "I think all the conditions that drove M&A activity we saw in the past year are still there or even heightened. If there are major swings in any particular market segment, companies will be realigning because they want to readjust focus to the priorities of the administration."
Even without policy papers and hard-line positions, Peterson said Trump's business background subtly suggests "there is an expectation of performing more like private companies." His campaign promise to "drain the swamp" might also imply skepticism toward the dominant players in Washington's defense contracting community.
"Those large contractors have been there, and the government is still not operating as agile as it could," Peterson said. "Would the Trump administration view those establishment contractors as part of the problem? In response to that, I see large companies acquiring small companies that can bring innovation and speed that may change that perspective."