Video: This Robotic Exoskeleton Helps Paralyzed Man Walk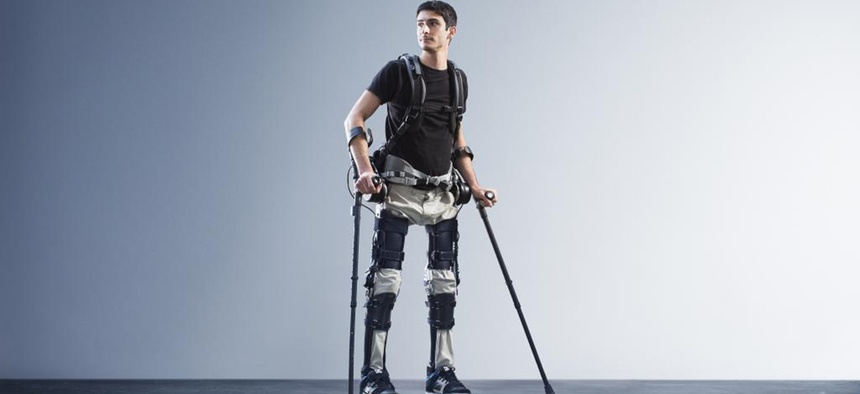 For people with paralysis or other disabilities, the robotic exoskeleton is a hope for the future. Many models, however, are very heavy and difficult to put on without assistance. 
In contrast, the Phoenix exoskeleton from SuitX weighs only 27 lbs.
The suit is broken into various modules, making it customizable for different people with different disabilities, and ensuring that people in wheelchairs can put it on by themselves.
"The biggest thing that the Phoenix can help with people who are disabled or mainly paralyzed is being able to get us up out of our wheelchairs," said Steven Sanchez, a test pilot for SuitX. "Giving us the relief and giving us the blood flow and movement that our bodies naturally want."
To see the Phoenix in action, check out the video below from CNET: