Want DOD To Be More Innovative? Sorry, Government Is Inefficient on Purpose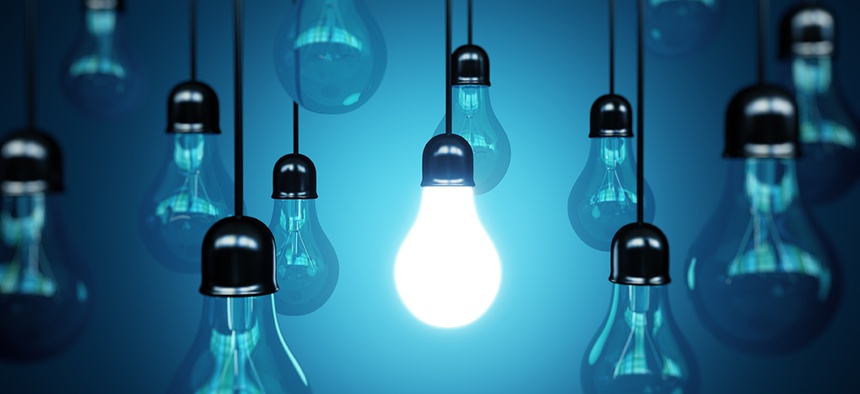 "You can't have the entire U.S. government or the federal acquisition regulations change so we can do innovation," says the head of a small arm of the Pentagon designed to facilitate rapid research and development of tools
Think the government is overly bureaucratic, inefficient and stifles innovation?
Well, you're probably right in a lot of ways. But it was designed to be that way.
That's according to Adam Tarsi, chief of staff at the Combating Terrorism Technical Support Office, a small arm of the Pentagon designed to facilitate rapid research and development of tools to fight terrorism.
The many rules and procedures that make up the federal acquisition system are in place to protect the country's financial resources, he explained during an event Thursday on innovation in government hosted by the Professional Services Council, the Northern Virginia Technology Council and TandemNSI.
Despite pockets of innovation -- Tarsi's office, for example-- large parts of the government are purposefully inefficient, he said.
"You can't have the entire U.S. government or the federal acquisition regulations change so we can do innovation," he said during the event held in Arlington, Virginia. "I have tons of customers that think if I give [them] $10 million, tomorrow a FedEx box full of innovation is going to show up."
The layers of rules and processes are designed to protect the government from needless risk, he said.
For example, building a Joint Strike Fighter or any other complex military machine should not involve absorbing risk, he said.
That doesn't necessarily mean there's no room in the federal government for a little innovative risk taking.
Prizes and challenges are another useful option for tapping innovative outsiders without requiring an agency to open itself up to a huge amount of risk, Tarsi explained. It allows the government to swap paying for research and development and instead pay for just results.
"In a broad agency announcement, I'm looking for a neat idea where I can partner with that company, pay them to build that thing they said they can build," Tarsi said. "In a challenge, I'm rewarding the guy who actually built it."
Prizes and challenges give agencies the opportunity to broaden the field of innovation they're soliciting from, which can serve to reduce risk, he explained.
(Image via Peshkova/Shutterstock.com)