Meet the Agencies: Modeling the Future at GSA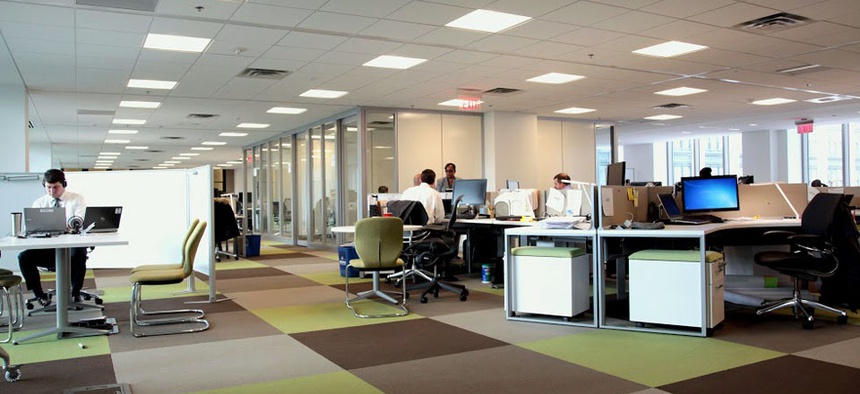 In our last installment, we visited the U.S. Forest Service's newly renovated building. This time around, we visited the Forest Service's inspiration, the headquarters of the General Service Administration, also located in downtown Washington, D.C.
With a mission to deliver "the best value in real estate, acquisition, and technology services to government and the American people," it follows that GSA would ensure its headquarters' first major renovation since 1935 would serve as a model for federal offices everywhere.
"We are replacing buildings built around hierarchies from an era where people used the telegraph with workspaces more suited to today's world." former GSA Administrator Dan Tangherlini described the goal of the building overhaul.
The renovation consolidated several GSA facilities, bringing 3,300 total employees together under one roof and saving $24.4 million in annual lease payments. Every bit as practical, the renovation includes such environmental innovations as roof-mounted solar panels, a green roof and an underground cistern to reuse rainwater.
All photos by Patrick Boynton unless stated otherwise.