Managing Virtual Workers? Take a Page from Fantasy Football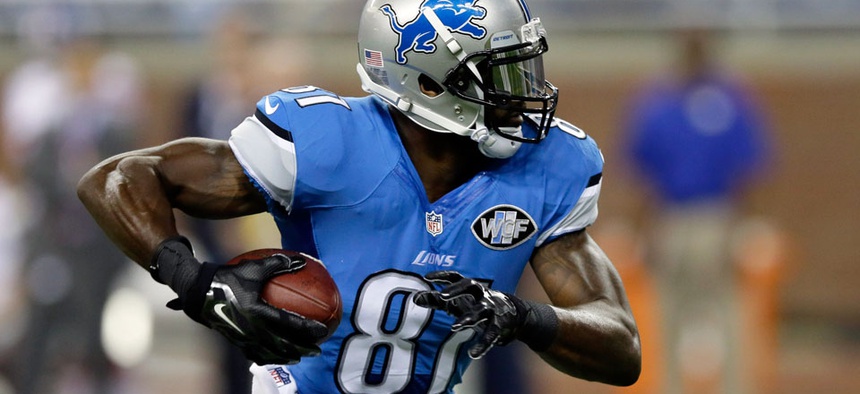 The strategies to creating and managing a winning fantasy football team are just as effective when leading a very different group of players—the federal virtual workforce.
Those strategies most effective for creating and managing a winning fantasy football team work just as well when leading a very different group of players — the federal virtual workforce.
That's the takeaway of a new report, "The Federal Virtual Team Leader's Playbook: Using Fantasy Football Strategy as a Guide for Success" from consulting firm Booz Allen Hamilton.
But if you're going to treat your virtual workforce like a fantasy football team, it's best to know the players on your roster.
Some large federal agencies such as the General Services Administration lack firm data on the number of full-time teleworkers at their agency, according to a recent inspector general report.
So, first things first: Take a headcount.
The next step, according to this study, is to "know the parameters."
"For fantasy managers, this means comprehending the scoring format and rules of the league in which they play," the report stated.
Federal virtual team leaders should do something similar, the study explained. They should acquire a comprehensive understanding of both the positives and negatives of a virtual workplace. Without this, the likelihood of a virtual workforce falling into common pitfalls -- such as a lack of communication or mistaking work time with personal time -- exponentially increases.
Once this is accomplished, it's time to determine the best available "formation" for your particular team of workers.
"Every agency in the government is different," co-author of the study Stephen Hiser told Nextgov. "The idea is to tailor the structure of your remote work or virtual work environment to the needs of that specific organizational profile." 
The study breaks down structure choices into three categories, which may sound familiar to any football fan.
I-Formation, in which employees can work remotely while reporting to a centralized management team;
Bunch Formation, in which virtual workers are overseen by sub-teams; and
Spread Formation, in which each worker functions independently from central management.
When it comes to Booz Allen Hamilton's own team of virtual employees, it employs the Bunch Formation.
"While the vast majority of our workforce is in the Washington, D.C., area, obviously, we're an international consulting firm and within each of the offices that we have and even within D.C. we have lots of sub-teams," Hiser said.
After choosing a structure, it's time to evaluate available talent, and then draft those who would be most effective as members of your specific virtual workforce, the study explained.
Making these decisions is not always obvious.
"Virtual team managers should base their analyses off of metrics that assess critical remote-work skills like communication, people relations and self-motivation," the report stated.
Once all of this is finalized, managers still have to "lead the team."
For fantasy football, that requires assessing lineup according to both performance and projections. Similarly, for virtual workers, the report suggests "allocating tasks and responsibility based on re-evaluation of talent."
About 30 percent of eligible employees teleworked at some point during fiscal 2012, according to Office of Personnel Management data, up from 21 percent the previous year. Telework-eligible employees increased by nearly half between 2011 and 2012 -- the most recent data available.  
Between funding less office space, to less frequent employee absences and shorter commutes, the increase in teleworkers could save the federal government a significant amount of money.
If the virtual workforce grows to a point where their numbers rivals that of "general" workers, the government could see as much as $14 billion in savings per year, according to the report.
But this kind of cost saving can only happen if teleworkers are used effectively. And this will likely only happen with a strong leader and a well-thought-out plan.