Innovating in Government Is Harder Than It Looks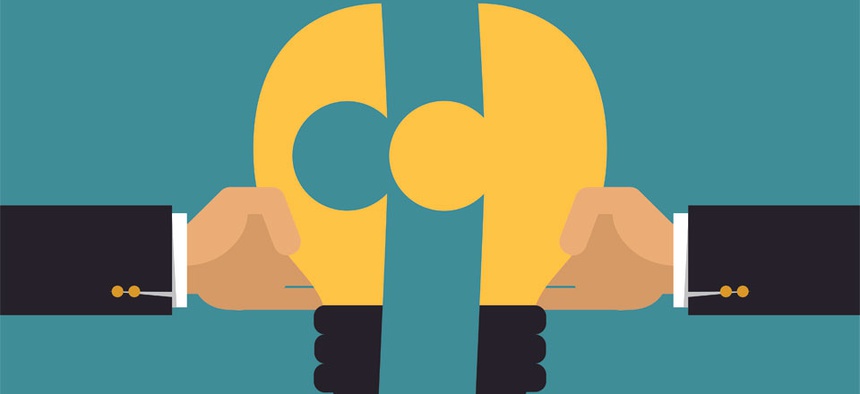 Government today is not inherently built for innovation.
It can take months for a bright idea to turn into a procurement, which may take months or years depending on the size, scope and legalese of a project – and by that point, what was once a bright idea is relegated to old news.
Yet efforts in innovation exist across government, mostly due to the ingenuity of a few change agents who brave bureaucracy and take risks in an effort to improve mission.
"It became pretty apparent to us, the folks who wanted to deliver digital products and services to actual users that were simple, beautiful and easy to use – and to do this in easy, lean, agile ways – it's something we're not set up to do effectively in federal government," said Lena Trudeau, Associate Commissioner for the General Services Administration's Office of Strategic Innovation.
Trudeau, speaking at the American Council for Technology – Industry Advisory Council's (ACTIAC'S) Management of Change conference Monday, said true innovation in government requires clear vision and dogged persistence. She cited 18F, GSA's latest innovation hub, as a sort of exploratory effort in speeding up how the government goes about implementing technology.
"That fact that we innovate as much as we do speaks to a lot of the heavy lifting done by a lot of good people (across government)," Trudeau said.
Such change is tough.
Bajinder Paul, deputy associate administrator for GSA's Citizen Services and Innovative Technologies, likened his job as a government innovator to standing before a firing squad. Even when you partner with industry and seemingly do everything right, any sidestep or slowdown can merit significant criticism.  
"As a public servant, my job is to bring change," Paul said. "There's lots of bullets in my back and I'm still bleeding, but leaders have the opportunity to do that."
Mike Howell, deputy program manager for the Information Sharing Environment, said true change managers are a rarity because change brings with it added risk. Even when the reward is high, risk deters many in government from trying. Examples like the HealthCare.gov rollout debacle gather headlines while positive innovative efforts receive less attention.
"I'm a student of change management, and innovation is inherently change – it brings risk," Howell said. "I have met precious few competent change managers in the federal government. We teach people to manage money, we don't teach people very well to manage organizational change."
(Image via HieroGraphic/Shutterstock.com)