"Signature wounds of war" has become one of those phrases so embedded in the national lexicon to have almost lost its meaning, as the United States winds down the 13 th year of its long wars in Afghanistan and Iraq.
Former Army Sgt. Kayla Williams knows all too well the true meaning of those signature wounds – post–traumatic stress disorder and traumatic brain Injury – as her husband, former Army Staff Sgt. Brian McGough, has struggled with the consequences of those mental wounds and a penetrating brain injury for the past decade.
Williams wrote a powerful, unbelievably frank and emotionally exhausting tale of life with PTSD and TBI in her memoir, Plenty of Time When We Get Home , published this month by W.W. Norton. The book illustrates in excruciating detail how homecoming can mark for many veterans the start of new battles.
McGough and Williams met in 2003 on a rock pile of an outpost in Iraq close to the Syrian border, a meeting recounted at the end of her first Iraq memoir, Love My Rifle More Than You, (Norton, 2005) and at the start of the current volume.
During a long, night-time conversation, McGough said they would have plenty of time when they returned home to get to get to know each other better – a process literally blown up when in October 2003 a bus McGough was on in Iraq hit an improvised mine. He ended up with a piece of metal driven through his skull.
He was medevaced, had brain surgery, spent some recovery time at Walter Reed Army Medical Center in Washington and then returned to duty with his unit at Ft. Campbell, Ky., where he and Williams reunited, started living together in 2004 and then married in February 2005.
Alcohol Fueled PTSD Rage
On the surface, McGough looked all right, despite the severity of his physical wounds, Williams wrote. But closer up, the picture was skewed, as he increasingly went into what she describes as "Code Black" moments of rage, more often than not fueled by alcohol.
"Brian could be sweet, tender and loving. He sent me flowers. Made me CDs with compilations of music he thought I would like.
"And, when we hung out with friends, though he was reserved at first, after a couple of drinks, he was funny, outgoing, charismatic, charming. The life of the party, actually – sparks raucous laughter, drawing everyone into the conversation."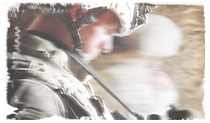 Broken Warriors is an ongoing series on mental health issues in the military.
But then, Williams recounted, "suddenly some nights a switch would flip – especially if he started doing shots, instead of sticking to beer. It was like a shadow would pass over his face, the smile would disappear, replaced by a sneer. He would turn vicious, cruel."
The Army had posted McGough back to his artillery battery, which Williams said had only a physician's assistant "who was supposed to manage all his medical care, [but] knew nothing about PTSD and TBI."
The Army loaded McGough up with a variety of anti-seizure medications along with tranquilizers and anti-depressants, none of which helped.
The Army then transferred McGough back to Walter Reed in Washington and medically discharged him on Nov.  29, 2005. "Just four days after he turned 30, Brian was out of a job – out of a career – with his marriage barely holding together, cognitive and mental health problems, an uncertain future, and no idea what to do next," Williams recounted.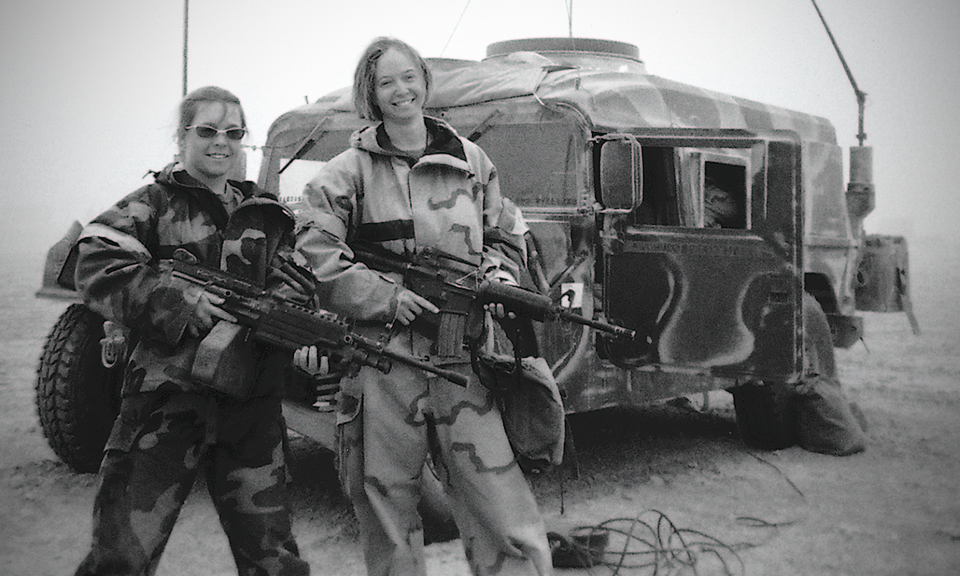 McGough, she said, "appeared to be lost in his own head, spiraling deeper into depression. He knew his brain injury had reduced his functioning, and he feared he would never be able to succeed – and almost too afraid to try, worried his worst fears would be realized, and he would prove to be a broken failure."
The bottom came the next week, on Dec. 6, as Williams talked about going to grad school, when suddenly McGough clicked again into Code Black, and yelled, "You don't understand. You can never understand," with each word punctuated by a finger stab to her chest.
Williams replied, "You're right. I can't understand what it was like to get blown up, I don't truly know but I can try to support you and stand by you and love you."
'Kill Me. I Can't Live Like This.'
The rage continued. Williams locked herself in another room, as McGough tried to batter down the door.  She jerked the door open and yelled.
"Kill me. I can't live like this. Just fucking kill me, put us both out of our misery."
McGough grabbed his pistol from a closet shelf, and asked "Is this what you want?" and put the gun to her head.
Williams answered, "Please, just let it end. Lift this burden."
McGough pulled the trigger. Click. There was no round in the chamber.
I asked Williams why she decided to include this raw scene in her book, and she answered, "Everyone wants to talk about PTSD. But no one wants to know what it is really like."
The remaining 115 pages of the 252 page book deal with McGough's  gradual recovery, adoption of one child, the birth of another and the one-day-at-a-time healing process central to this love story of the long wars:
"We are living proof that for many struggling with physical and psychological wounds of war there is a path back from the brink of despair to a meaningful new existence," Williams wrote. "The wars we have fought, both overseas and here at home, may have shaped us, but they will not define us."
Get the Nextgov iPhone app to keep up with government technology news.