Edward Snowden Just Got Yet Another New Job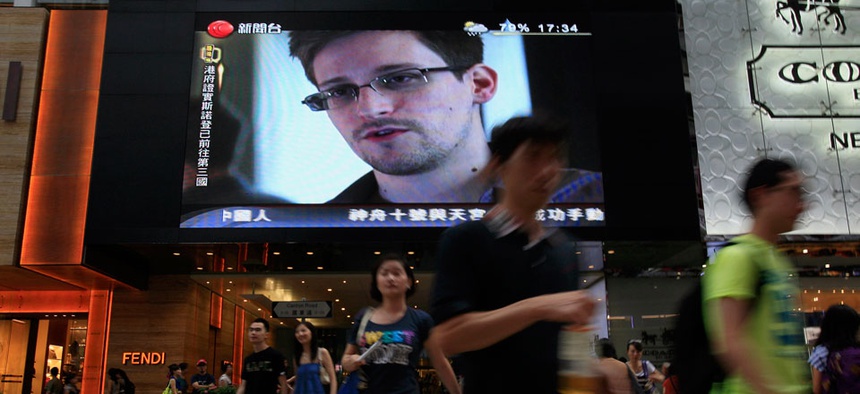 He may be a wanted fugitive, but Edward Snowden is still a worthy hire in the eyes of many around the world.
The former National Security Agency contractor was elected Tuesday to the role of student rector at Glasgow University in Scotland, where he would represent more than 20,000 students for the next three years.
Students backing the "Snowden for rector" cause believed electing him to the position would send a loud, international message about government surveillance.
"Having Edward Snowden as rector would give us a megaphone with which we can project our views to a global audience particularly on the issue of state surveillance and the very valid and welcome role of whistle-blowers in a democracy," student and spokesman Chris Cassellstold Scotland's The Herald over the weekend.
The rector position has previously been held by several notable people, including Nelson Mandela's wife, Winnie, and Mordechai Vanunu, a former Israeli nuclear technician, as well as Adam Smith and Edmund Burke, 18th-century thinkers who remain mainstays in economic and philosophic discourse.
The selection isn't the first gig Snowden has earned since leaking some 1.7 million top-secret government documents to a handful of journalists last year. Last month, the Freedom of the Press Foundation announcedSnowden's appointment to its board of directors, a cohort that already included Snowden allies Glenn Greenwald and Laura Poitras, as well as the actor John Cusack. Snowden's lawyer also told reporters last year that Snowden had taken a digital maintenance job with a Russian website.
Snowden is currently somewhere in Russia, where he has been living since the country granted him asylum last year.