Group Aims to Reform Government Around Citizen Services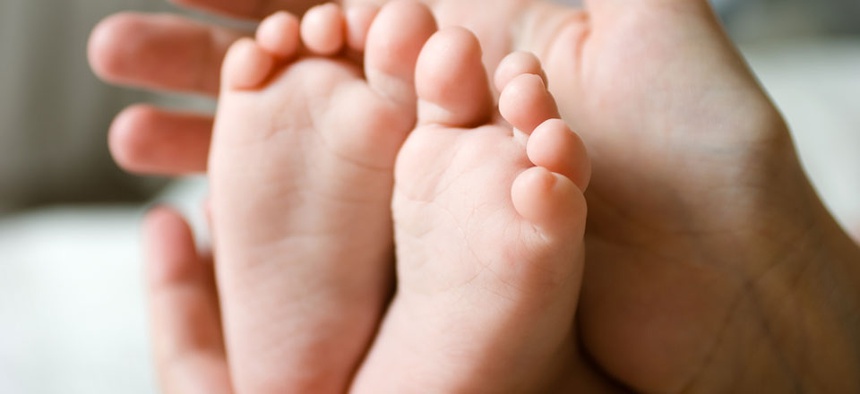 Having a baby can be a complicated affair where the U.S. government is concerned.
There's the Social Security Administration, which must assign the child a social security number if her parents want to claim her as a dependent on their tax returns. Then there's the Internal Revenue Service, where the new parents will process those returns and perhaps claim a child tax credit.
There's also the Health and Human Services Department, where the parents may research health insurance options for their growing family, such as Medicaid, the Children's Health Insurance Program or an insurance plan offered through Obamacare.
A collection of former federal information technology leaders is pitching a new concept, known as Smart Lean Government, which would rejigger government's internal operations to organize them around life events such as the birth of a child, enrolling in college, starting a business and retiring.
In the case of new parents, a cross-agency group may work on breaking down stovepipes and adopting shared technologies that would allow SSA, IRS and HHS to work cooperatively to meet all their needs through a single point of entry.
The Smart Lean concept could also be used to aid citizens following a disaster such as Hurricane Sandy, said one Smart Lean organizer Mike Dunham, a senior strategic adviser at Casewise Systems and a former chief enterprise architect at the Treasury Department.
"I think [disaster survivors] would be very happy if, with one request, they could take care of their health care needs, their employment needs and their transportation needs," he said. "If you take away the need to go and interface with numerous agencies to get services, people would be very happy with that."
The Smart Lean concept also includes "communities of service," broad categories of government operations, such as health care and education, that often can span many agencies. Smart Lean would integrate those scattered parts of the community by sharing technology and services.
Such communities of service may also include state and local government divisions and some private sector enterprises.
Smart Lean could save the government money by significantly reducing work that's duplicated at different agencies and integrating technological and management systems across agencies, Dunham said. Just as importantly, it could save citizens time and money by simplifying their interactions with the government.
After developing the Smart Lean concept, organizers are now focused on identifying barriers to collaboration, which they call white spaces, Dunham said. Those white spaces include communication gaps between agencies and legislation and regulation that discourages agencies from cooperating on shared goals, he said.
The group is also focused on the problem of tailoring government services to individual citizens without appearing overly invasive, he said.
The group, sponsored by the American Council for Technology-Industry Advisory Council, has published a three part primer on Smart Lean and how it might be implemented in and across government agencies. The group is also holding a workshop and webinar on Jan. 22 to educate people about the system. 
(Image via Thirteen/Shutterstock.com)