Facebook and Twitter Access in Iran Was Just a Glitch, for Now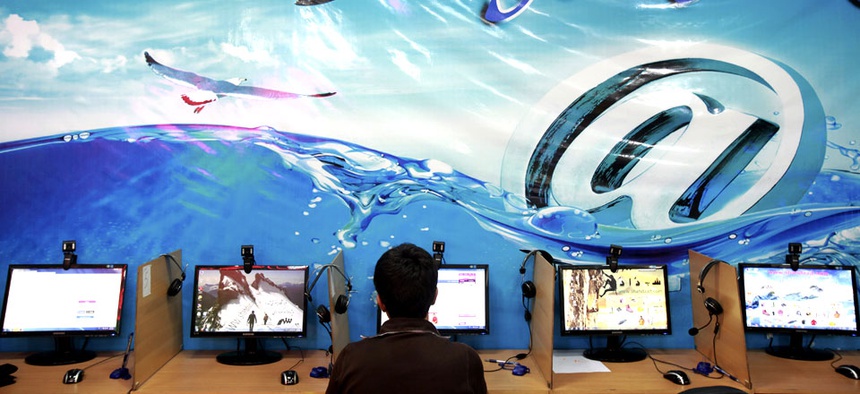 After a brief period of censorship-free Internet in Iran, the Iranian government has clarified that yesterday's Facebook and Twitter access was not new freedoms of speech being provided by the new regime, but just a glitch. "The lack of a filter on Facebook last night was apparently due to technical problems and the technological committee is investigating this issue," Abdolsamad Khoramabadi, the head of Iran's filtering and monitoring committee, said, according to a translation by Haaretz. "We are investigating to see which of these [internet providers] has done this." So, at least for now, free speech is a technicality in Iran.
Or at least that's the official word on the momentary lapse in oppression. Others say the lightened rules represent an overall shift in attitudes about digital censorship. "Insiders" tell The New York Times's Thomas Erdbrink that the glitch occurred as a result of infighting between more liberal groups trying to reopen social networking and the hard-liners who want to keep the block up. The new president, Hassan Rouhani, has called for more open Internet access multiple times. And since taking office, Rouhani's entire cabinet has opened Facebook pages, according to The Telegraph. Could Facebook and Twitter for all be next?