Microsoft CEO Steve Ballmer Is Stepping Down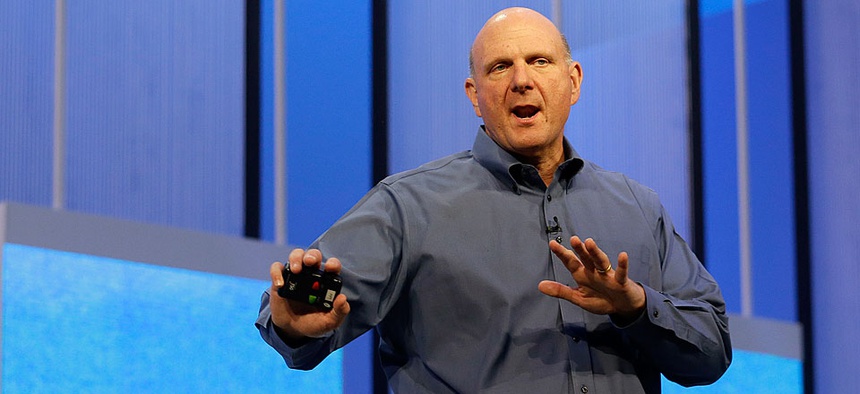 Microsoft CEO and former "monkey boy" Steve Ballmer will "retire" within the next 12 months, according to Microsoft, because, as Ballmer claims, this is just the right time. "We have embarked on a new strategy with a new organization and we have an amazing Senior Leadership Team," says Ballmer in the official company statement. "My original thoughts on timing would have had my retirement happen in the middle of our company's transformation to a devices and services company. We need a CEO who will be here longer term for this new direction." Though, from this internal email Ballmer sent to his employees he doesn't sound too thrilled to go: "This is an emotional and difficult thing for me to do. I take this step in the best interests of the company I love; it is the thing outside of my family and closest friends that matters to me most."
Ballmer will stay until he finds a new successor, for which people have already speculated could come from within Microsoft, including some unlikely people like founder Bill Gates. Just recently the Windows-maker reorganized the company, as it attempts to better transition to Windows 8 — a general failure so far.