Meet Apple's Steve Jobs 2.0 (sort of)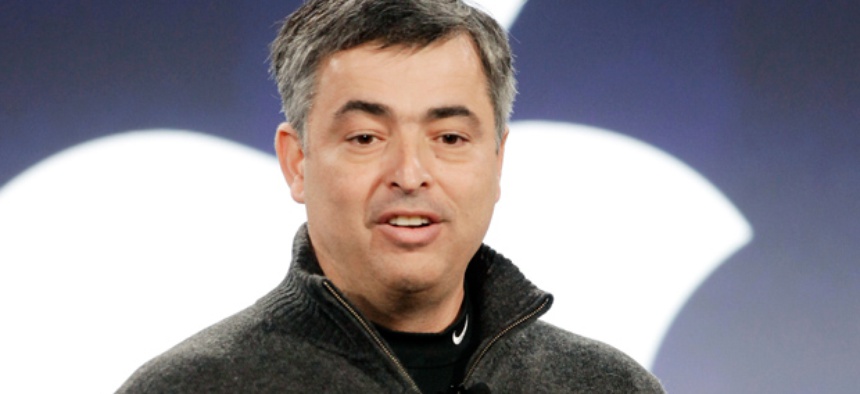 Since Steve Jobs left Apple, iTunes guy Eddy Cue has achieved more than rising star status: He's the next Steve Jobs, kind of. The company doesn't really have a replacement visionary with CEO Tim Cook taking on more of a "business executive" than "creative leader" kind of role. And it's unlikely that anyone like Jobs, "the Thomas Edison of our time," will come along anywhere anytime soon. But the logic continues to go something like this: no more visionary, no more Apple as we know it. So, cue Mr. Cue, who's officially the company's senior vice president of Internet Software and Services but gets the guru title — if only because he's the closest thing Apple has to a genius at its leadership bar right now. In a mini-profile today, The Wall Street Journal's Jessica E. Lessin calls him a "prime architect of Apple's software strategy and one of the most important product voices at a company where no clear chief product visionary has emerged since Mr. Jobs's death last year."
It's a loose comparison: Cue has taken on more power since Jobs's death, and Jobs led Apple through its last comeback, so Cue should be able to replicate Jobsian genius in his wake. But the logic doesn't necessarily hold up when you get down to Cue's leadership style. 
Read more at The Atlantic Wire.