GAO denies CWT protest of governmentwide e-travel contract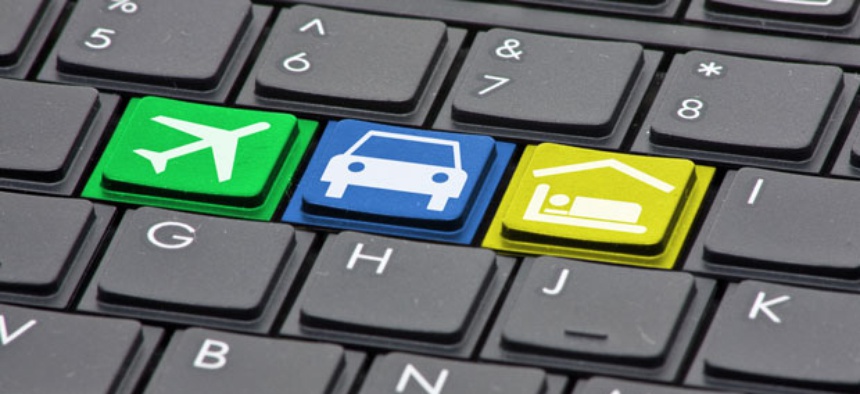 The Government Accountability Office has rejected a contractor's accusations of prejudice when the General Services Administration chose a competitor for a $1.3 billion contract to institute a new digital program for government travel.
CWTSatoTravel, or CWT, launched a formal protest with GAO, claiming GSA used unfair evaluations and conducted misleading discussions with its representatives while it bid to provide E-Gov Travel Service 2.0. The oversight agency, however, found no evidence to support the contractor's claims.     
"An offeror's mere disagreement with an agency's judgment is insufficient to establish that the agency acted unreasonably," wrote Lynn Gibson, general counsel for GAO. "We have considered all of CWT's arguments regarding the evaluation of proposals and conclude that none have merit."
CWT bid against Concur Technologies, Inc. -- which had two proposals and ultimately won the contract -- to develop and install a program that covers "all aspects of official federal business travel." GSA issued the solicitation in August.
In its evaluations, GSA found CWT's proposal had several weaknesses -- including an inability to make available governmentwide travel data. The agency also noted a security deficiency in CWT's proposal -- namely that the bid did not include a sufficient data recovery center. GSA said CWT failed to meet 99 requirements overall, but the contractor contested it would meet all regulations after being awarded the contract.
The Source Selection Advisory Council said it advised CWT of its weaknesses, which GAO confirmed in repudiating CWT's claims of misleading communication during the "discussions" period of the award process.
The contractor also alleged GSA did not properly consider a dual award, but GAO pointed to GSA's findings that the agency did in fact provide cost estimates for all three proposals, as well as the dual award cost for each. Concur's "proposal B" came in as the cheapest option at $1.2 billion, and the company ultimately won the contract.
CWT does not necessarily consider the matter settled, according to a company spokeswoman.
"CWTSatoTravel has received word that the GAO has denied the protest made regarding the GSA granting the sole award of the ETS2 contract to Concur Technologies, Inc.," the spokeswoman said in a statement. "We will review the redacted version when it becomes available to determine next steps."
(Image via Shawn Hempel/Shutterstock.com)