A new breed of mercenary: Tweeting for hire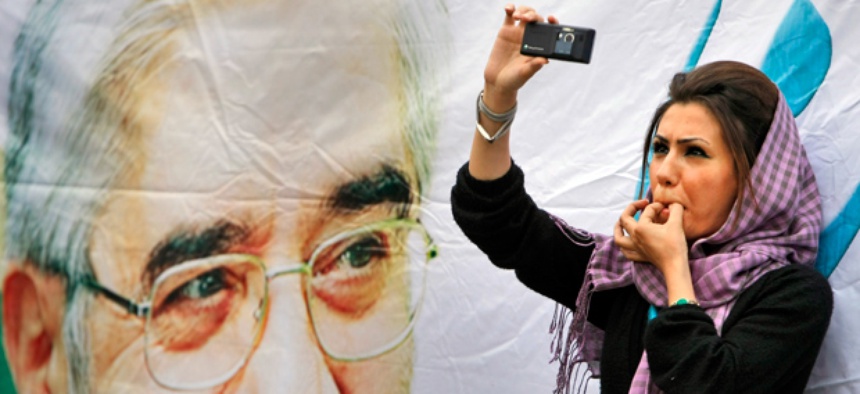 More repressive regimes are combating online critics by paying pro-government bloggers to "tout the official point of view, discredit opposition activists, or disseminate false information" in online comment streams and on social media, according to an international watchdog report released Monday.
This practice was once mostly limited to China and Russia, according to Freedom House's Freedom on the Net 2012 report, but it has cropped up during the past year in 14 of the 47 nations studied.
The report singled out Bahrain where, it said, authorities "have employed hundreds of 'trolls' whose responsibility is to scout popular domestic and international websites, and while posing as ordinary users, attack the credibility of those who post information that reflects poorly on the government."
These paid commenters "rarely reveal their official links when posting online nor do governments inform taxpayers that state funds are being spent on such projects," the report said. 
Some of those alleged trolls struck back Monday.
The report described the blog Bahrain Views, for example, as being populated by pro-government "hoax journalists" supplied by a public relations firm. A Bahrain Views blogger posting as "Admin" responded: "It is my fundamental right to express myself; don't you promote the right of all people to be free?"
During a launch event for the report at Google's Washington headquarters, Freedom on the Net Project Director Sanja Kelly charged that pro-Bahraini government trolls had attempted to disrupt the Twitter stream about the launch. That was an apparent reference to tweeter @gloriahere, who accused Freedom House in multiple tweets of having ties to terrorists, among other offenses.
@gloriahere described herself as an American supporter of Bahrainis loyal to that nation's royal family and denied that she is "paid PR. 
The Freedom House report ranked Bahrain as "not free" online, with a score of 71 points on the nonprofits' 100-point scale. That scale allotted more points to nations that are less free online, with every nation that scored more than 61 described as not free.
Estonia is the freest nation online, with a score of 10 points, according to the list. The United States is second, with 12 points, followed by Germany, with 15 points. The least free nations online, according to the report, are Iran with 90 points, Cuba with 96 points, China with 85 points and Syria with 83 points.
Just under half the 47 countries examined in the report saw a decline in Internet freedom since Freedom House's 2011 Freedom on the Net report. That decline was most notable in Bahrain, Egypt and Jordan, where censorship and violence against bloggers intensified along with calls for reforms.
In Jordan, the website Amman News was hacked to remove a statement by a coalition of tribal leaders calling for democratic reforms. 
Mexico also was rated as less free online in 2012 but that was due to violence and threats of violence against bloggers and other online activists coming from the nation's drug cartels rather than from its government.
Other nations saw a sharp increase in online freedom, most notably Tunisia and Libya, where there were regime changes, and in Myanmar, where the ruling regime's absolute grip on power has been loosening.