GoDaddy outage briefly took down FedBizOpps, three other GSA sites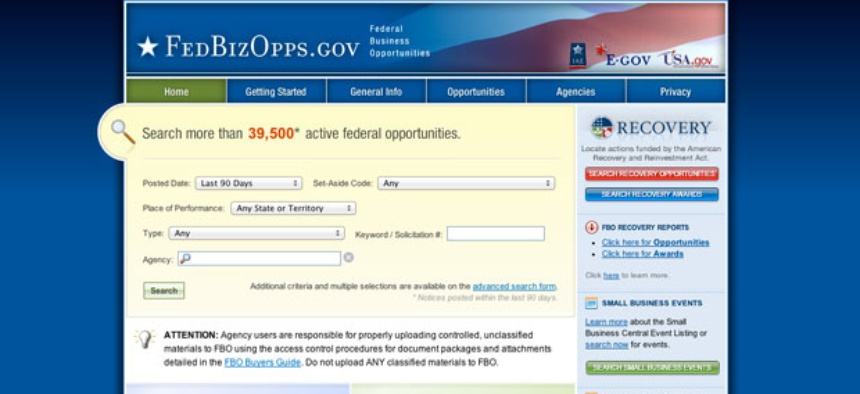 The hours long outage at GoDaddy.com Monday briefly took down four General Services Administration websites, among them FedBizOpps.gov, which posts information and specifications for billions of dollars in federal contracting opportunities, a spokesman said.
GSA did not contract directly with GoDaddy to host the sites or for anything else, agency spokesman Dan Cruz told Nextgov.
The outage, which took down thousands of nonfederal websites, was widely believed Monday to be a denial-of-service attack launched by a lone wolf associated with the hacker group Anonymous. GoDaddy said Tuesday, however, that it was caused by an internal error.
GSA contracts out management of FBO.gov to the company Symplicity, which handles hosting and other issues for the site, Cruz said. Symplicity was not housing the site in GoDaddy's servers, but GSA believes the FBO outage is connected with the GoDaddy outage, he said Monday.
Nextgov was still waiting for clarification Tuesday afternoon about the precise nature of that connection.
FBO.gov was down from about 1:30 p.m. to about 3 p.m. Monday. FBO stands for Federal Business Opportunities.
The other GSA sites affected by the outage were CFDA.gov, which stands for the Catalog of Federal Domestic Assistance; Esrs.gov, the electronic subcontracting reporting system; and FSRS.gov, the Federal Funding Accountability and Transparency Act Subaward Reporting System, Cruz said.