Democratic lawmakers seek Internet freedom plank in platform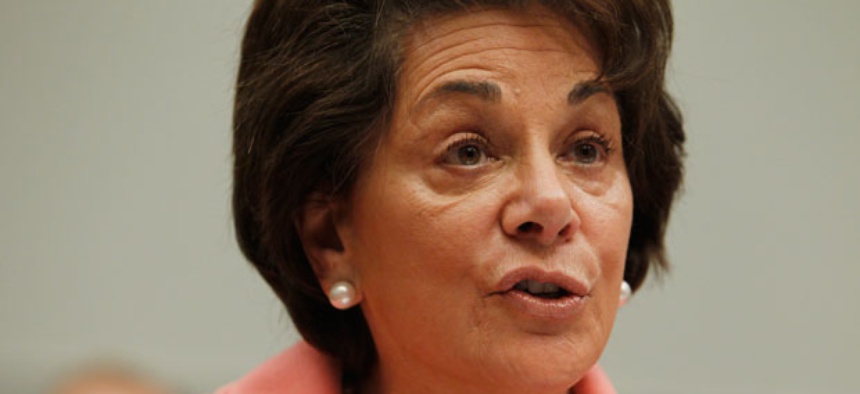 A group of Democratic representatives are seeking language in their party platform that backs network neutrality, online privacy protections, and free speech.
California Democratic representatives Zoe Lofgren, Anna Eshoo and Doris Matsui, along with Colorado Democrat Jared Polis sent a letter on Wednesday to Rep. Debbie Wasserman Schultz, D-Fla., who chairs the Democratic National Committee, and DNC Executive Director Patrick Gaspard, saying that "Democrats should explicitly affirm our staunch commitment to online free expression, to protect privacy from overbroad surveillance, to a free and open Internet, and to innovation in digital services."
The move is similar to an effort by the group Demand Progress, which opposes anti-piracy legislation along the lines of the Stop Online Piracy Act and the Protect IP Act. It put out a call for both parties to adopt platform language backing, "a free and open Internet, unfettered by censorship and undue violations of privacy."

The 2008 Democratic Party platform included pledges to create a Chief Technology Officer, implement a National Broadband Plan, establish a nationwide interoperable broadband public safety communications system, and a promise to, "protect the Internet's traditional openness and ensure that it remains a dynamic platform for free speech, innovation, and creativity."
The four Democrats are urging the inclusion of language reading, "The Democratic Party stands for global Internet freedom, the free flow of information online, a free and open Internet, and protection from online censorship and privacy violations."
The DNC press office didn't immediately confirm whether the language was under consideration, or if these issues would be represented on the party platform.