Survey: Cities Rely on Federal Data—And That Worries Them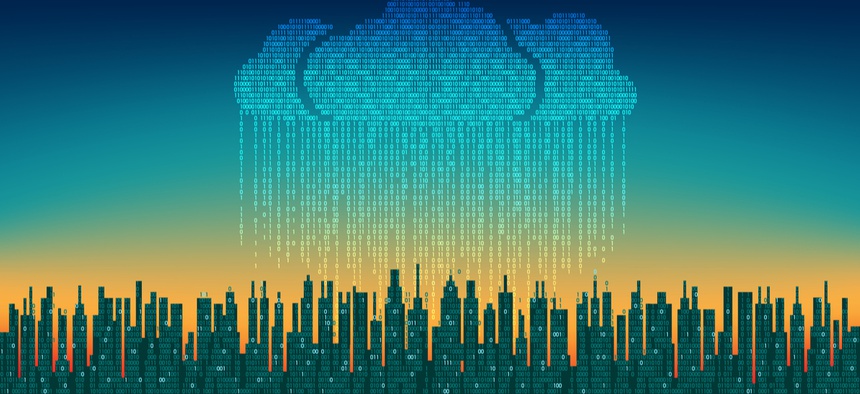 Local officials consider federal data "very important" but they're concerned about how it will be updated less frequently.
Cities increasingly rely on federal data to identify issues and inform policy decisions, but local officials worry the federal government may decrease what they say is an already limited amount of available information, according to a report.
A Sunlight Foundation survey found 74 percent of municipal staff considers federal data important or very important to their department's mission. More than 90 percent of respondents said they rely on federal demographic data, and more than three-quarters said their department uses housing and economic data published by the government.
More than half of city government employees said they use federal data to track how well their municipality or department is performing, and more than 75 percent said the information helps them identify prevalent issues in their city and inform decisions on local policies.
» Get the best federal technology news and ideas delivered right to your inbox. Sign up here.
The survey included 118 municipal workers from 63 different cities around the country. Respondents served in a wide variety of fields, including emergency services, city planning and development, mayor's offices and IT departments.
The report comes as the federal government continues to cut funding for agencies tasked with gathering data on American citizens, the economy and a number of other issues.
The Bureau of Labor Statistics, which published monthly job reports and calculates the national unemployment rate, has seen its budget fall by 10 percent since 2005 after adjusting for inflation, and funding for the Bureau of Transportation Statistics has fallen 21 percent, leaving it unable to collect data on trucks and their usage around the U.S.
Nearly 90 percent of respondents say their department relies heavily on data from the U.S. Census Bureau, but the agency has faced a number of budgetary and technological setbacks that could negatively impact the 2020 count. President Donald Trump has yet to appoint anyone to head the bureau.
A majority of cities have increased their usage of federal data in recent years and expect it to continue increasing going forward, but still more than half of respondents think the government publishes data too infrequently.
While participants expressed a number of concerns about the state of federal data in coming years, including accessibility, accuracy and ease of use, the issue that worried them the most was the frequency of updates.
Nearly 40 percent of respondents believe the government will publish new data less frequently during the next five years, while 27 percent think data will be released more often.