Nextgov Event: Data, Analytics and a World of Possibilities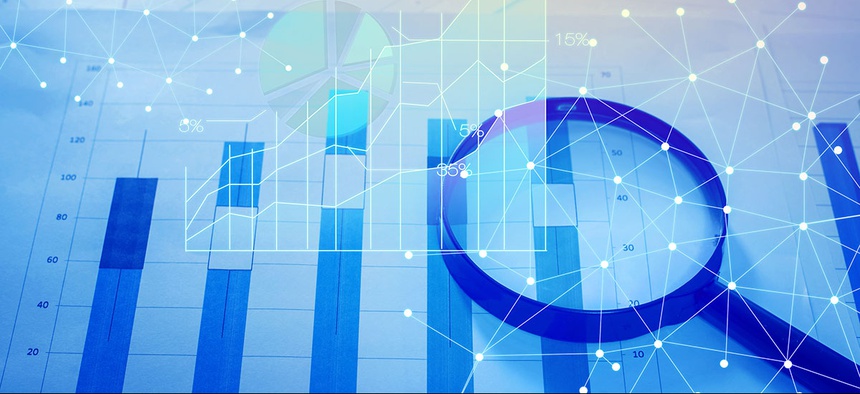 In the time it takes you to read this sentence, the world's mobile devices, internet-connected sensors and computers will produce about 500,000 gigabytes of data – 50 times the volume of data stored within the Library of Congress.
Compare that to the global internet traffic in 1992, which totaled 100 gigabytes per day, all of which would easily fit on any current standard PC's hard drive.
The almost unfathomable explosion of data over the past two decades is a double-edged sword for the public sector.
On one hand, it opens up myriad possibilities as agencies look to improve the business of government through the use of innovative technologies like analytics.
But conversely, the traditionally slow-moving and sometimes cash-strapped government is challenged to adopt those technologies, to create intelligent, efficient teams around them to better capitalize on data and generally make the most of emerging capabilities.
Yet, some agencies are doing just that, and on June 23, we at Nextgov will host an event highlighting "Data in Action," featuring officials with some of the best use cases and practices for using data to improve the business of government.
General Services Administration Deputy Administrator Adam Neufeld will kick off the event, outlining GSA's increasingly engaged role in promoting digital services and smarter IT contracting throughout government.
He'll be followed by panel discussions focused on evolving tech talent and mission-centric data and analytics – with discussion revolving around actual use cases at the federal level.
Panelists include Federal Communications Commission Chief Information Officer David Bray and Environmental Protection Agency Chief Data Scientist Robin Thottungal, who have built tech teams that – as Bray likes to say – "get stuff done."
In addition, we'll have Beth Flanagan, IC ITE mission lead for the National Geospatial-Intelligence Agency; Greg Reams from Agriculture Department's Forestry Inventory and Analysis; Bhabhani Das, senior IT adviser for the Food and Drug Administration, and Jeff Chen, Commerce Department's chief data scientist.