GSA starts the bidding for employee travel system competition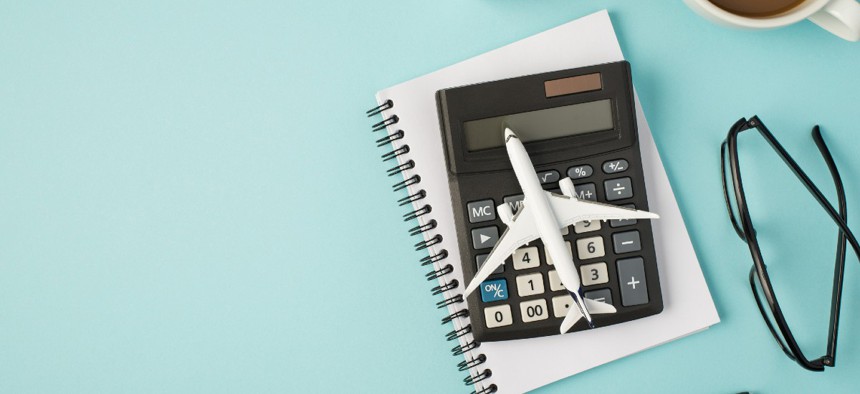 The General Services Administration will choose a single company to provide a "configurable (and) commercial" service that manages travel and expense services for other civilian agencies.
The General Services Administration has unveiled a final solicitation for the next iteration of its enterprise system that federal employees use to record, book and expense their travel arrangements.
GSA stood up its E-Gov Travel Service in the early 2010s as a means to consolidate all aspects of travel planning, authorization, reservations, ticketing fulfillment, expense reimbursement and management reporting into a single mechanism for civilian agencies.
For what is called ETSNext, GSA is looking to further centralize and take on the responsibility of managing the travel and expense services on behalf of other civilian agencies. GSA released the ETSNext final request for proposals on Friday as part of a two-phase competition that will see the field of bidders narrowed after the first phase.
GSA will pick a single winner for ETSNext that will be responsible for providing a cloud-based managed service platform environment to house the travel-related information, along with operational support and implementation services.
GSA also clearly states that it is buying a "configurable (and) commercial" service to deployed and centrally-managed for government-wide usage.
SAP is one of the incumbents through its acquisition of Concur Technologies, which was selected for the original and current ETS contract in 2012. CW Government Travel, whose branding is CWTSatoTravel, was chosen for the program one year later and competes with SAP for task orders under the current contract.
The ETSNext solicitation does not state a ceiling value, but pegs the period of performance as up to 15 years that will start with an initial three-year base period. ETSNext will also have four option periods of up to three years each.
Both portions of the current contract have estimated ceiling values of $1.4 billion each and expiration dates of June 3, 2027. SAP has received $114.6 million in obligations to-date with CWTSatoTravel capturing $55.2 million, according to Deltek data.
Phase one proposals for the next contract are due on Jan. 31, 2024. This round requires companies to complete five volumes of information on items such as a subcontracting plan, self-assessment, security, a demonstration and evaluation with oral presentations, and pricing.
For those that make it to phase two, that round of bids has a due date of June 30 and focuses on the competitors' technical and management approach. Bidders will also have to provide more information on past performance and security in their submissions.
The T&E technology managed service will include planning, authorizing, booking and vouchering for  expenses. Other work areas include audits, reporting, security, integration services, data management, support services to include training and help desk, program management, change management, and transitioning to the new environment.