Company claims eBuy glitch nixed its bid for $450M DHS competition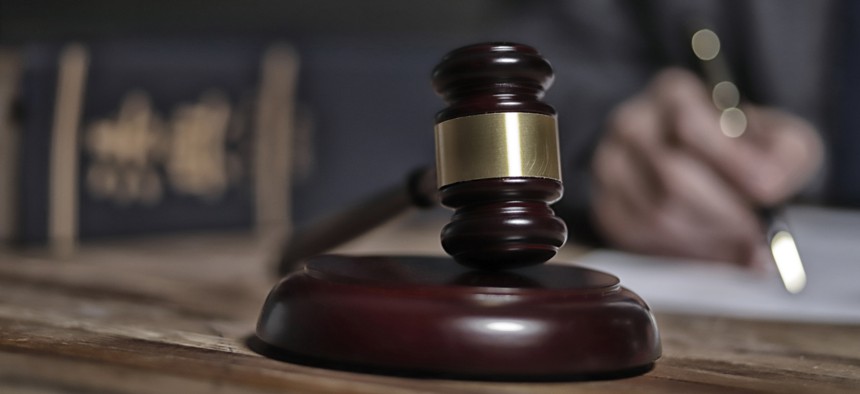 One protester is alleging the glitch caused a special character to become part of a file name, making its submission inaccessible.
One company is citing problems with the General Services Administration's eBuy system as the reason why it was rejected from the competition for a set of Homeland Security Department blanket purchase agreements worth up to $450 million.
In a complaint filed to the Court of Federal Claims, Arch Systems claims it submitted a self-scoring worksheet through the eBuy system. DHS' Customs and Border Protection agency said that document was corrupted and inaccessible.
Government buyers use eBuy to obtain quotes or proposals from contractors.
Arch Systems has tested eBuy in various ways and says nothing is wrong with the documents it submitted, according to the complaint. The company argues it found a programming error or encoding anomaly within the eBuy portal.
The portal added a special character to the filename for the self-scoring worksheet after submission that rendered it inaccessible, Arch Systems claims. The character cannot be produced via a standard keyboard and "could not have been an error on Arch Systems' part," the company's filing states.
Arch Systems argues that it likely would have been a winner if the eBuy system functioned properly.
That protest is one of several involving this set of BPAs that have landed in the Court of Federal Claims.
They have not all be joined into a single case yet.
Ekagra Partners is the lead protestor in the other case. Much of that company's filing has been redacted, but one of its complaints is that CBP is not providing a significant debriefing of why one company won over another.
Arch Systems is also part of the Ekagra lawsuit. Other companies that have joined include AttainX, Logistics Systems and Unissant. There is room for other protesters to join.
For its part, CBP has voluntarily said it would not start awarding task orders under the BPAs until the protests are resolved.
There are a handful of protests still open at the Government Accountability Office, but those are likely to be dismissed or voluntarily withdrawn.
In the meantime, CBP has announced the winners of the BPAs through entries into the Federal Procurement Data System.
The BPAs are divided into two tracks, one for IT professional services and the other for enterprise application development.
Companies that won the IT BPAs are:
Chevo Consulting
Cybermedia Technologies
Diginari
Flatter
ZanTech IT Services
Savee Consulting
Enterprise application development winners are:
Centrifuge
InDev
Niyamit
Novilo Technology Solutions
Tarkik Solutions
FPDS records indicate that CBP received 117 bids for the blanket purchase agreements.