NASA plans to consolidate cloud contracts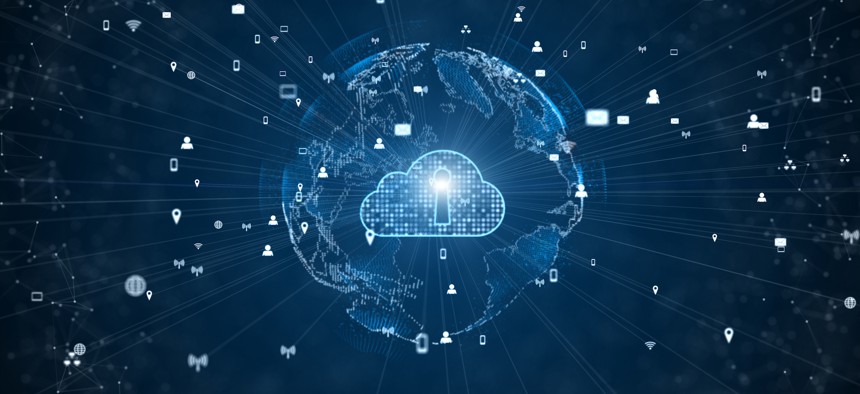 Several existing cloud contracts will be combined into a $685M small business vehicle under NASA's Solutions for Enterprise Wide Procurement.
NASA officials plan to consolidate contracts with three cloud service providers into a single agencywide acquisition vehicle that will be provided by a small business reseller, according to a special notice issued on Tuesday. 
The notice outlines plans to shift current cloud services provided by Amazon Web Services, Microsoft Azure and Google Cloud Platform into a single acquisition competed through the agency's Solutions for Enterprise Wide Procurement, or SEWP, contract and awarded as "one delivery order with one reseller capable of providing access to all three CSPs." 
The new contract, which is designated as a small business set aside, is expected to have a 60-month period of performance, including all options, and could be valued at $685.8 million.
In the agency's partially redacted consolidation memo justifying the new contract, NASA officials said that market research showed that "two or more SEWP small business resellers could meet this requirement" and that the total value of the consolidated delivery order would be the same as three individually awarded delivery orders. 
NASA currently has 11 cloud task orders split between the three CSPs with $73 million going to AWS, $3.9 million to Microsoft and $1 million to Google, but noted that the period of performance AWS and Microsoft will completely expire in May. The agency expects the consolidation to save $1.9 million in administrative and personnel costs. 
The reseller cloud requirement provides NASA more flexibility in its growth plans to use Microsoft and Google alongside AWS under a shared contract ceiling, the contracting documents state, and that resellers will have the opportunity to propose "up to two other cloud providers" in addition to the three current ones. 
NASA officials said they want to be able to unify several cloud decisions that can be more easily done through the reseller, ranging from mitigating unavailability and seamlessly switching providers to optimizing service based on changing conditions. The special notice also notes that a combined contract will allow cloud services to be maintained consistently in the event of a government shutdown. 
 Responses to the notice are due April 3, 2023.