GAO calls on Energy Department to bolster competition for management contracts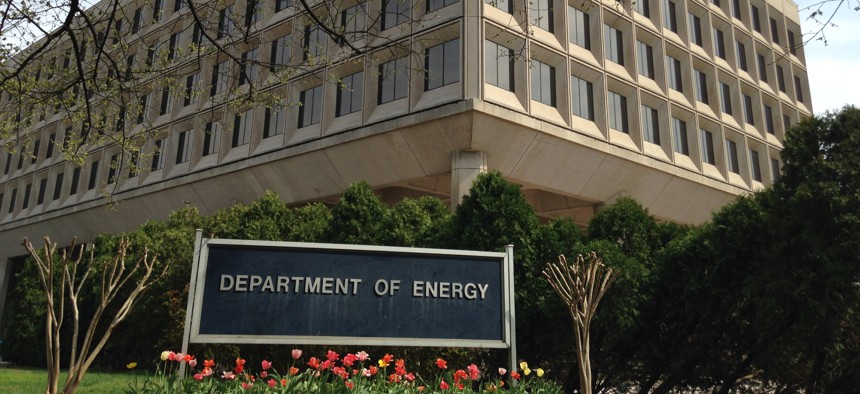 A new report from the Government Accountability Office has tasked the Department of Energy with crafting more competition in its contract acquisition process after observing fewer bidders in certain awards. 
The report examined 15 contract competitions between fiscal 2015 and 2020 that had a total potential value of more than $150 billion as of October 2021, noting that the competition for management and operations, or M&O, included fewer bids than other contract solicitations.
M&O contracts include operations and support provided at government research & development, special production or testing facilities. 
The DOE and its components like the National Nuclear Security Administration, Office of the Chief Information Officer and the offices of Environmental Management, Legacy Management and Science awarded 15 contracts for everything from operations management of national research laboratories to environmental cleanup of former nuclear sites, business support and other services.  
While the GAO noted that M&O contract competitions often have fewer contractors that are able to perform the technical work, it said the lack of competition can lead to bigger acquisition risks, including a reduction in work quality or service offerings from providers, fewer innovative products or services and the possibility of coordinated price increases for customers. 
GAO auditors also interviewed industry representatives to understand their observations of the acquisition environment, finding that while perceptions of unfairness in the contracting process were ultimately unfounded, they could have a chilling effect on whether companies bid on potential awards. 
Industry representatives specifically cited concerns about how the DOE and its components score past performance, key personnel, price evaluations and technical approaches. While the GAO said it found no evidence that would reflect actual unfairness in the acquisition process, it called for more consistent communication across the DOE and its components to address the industry perceptions. 
The report did note that DOE developed a vendor communication plan to better interface with industry with mechanisms like "industry day events, pre-solicitation and pre-proposal conferences, one-on-one meetings and debriefings." 
Component agencies like the Office of Environmental Management did fare well in the report for its efforts to understand industry risks in DOE contracts that could serve as competition inhibitors, such as low profit margins, but the report noted that those practices are applied inconsistently across the department. 
Industry representatives also cited the wide range of activities required under certain contracts that could potentially inhibit competition to the few firms that possess multiple skill sets. This scope-of-work issue could also limit opportunities for small and mid-size companies and often require teaming arrangements between contractors to compete.
Under federal acquisition rules, GAO noted, agencies are urged to look at "feasible acquisition alternatives" that could include breaking out aspects of the scope of work for smaller contracts, or deploying federal employees to perform certain duties. 
GAO offered eight recommendations to various DOE components, including urging periodic meetings with industry, reverse industry days for soliciting feedback and paring back the scope of work on M&O contracts.