NITAAC releases long-awaited RFP for $50 billion CIO-SP4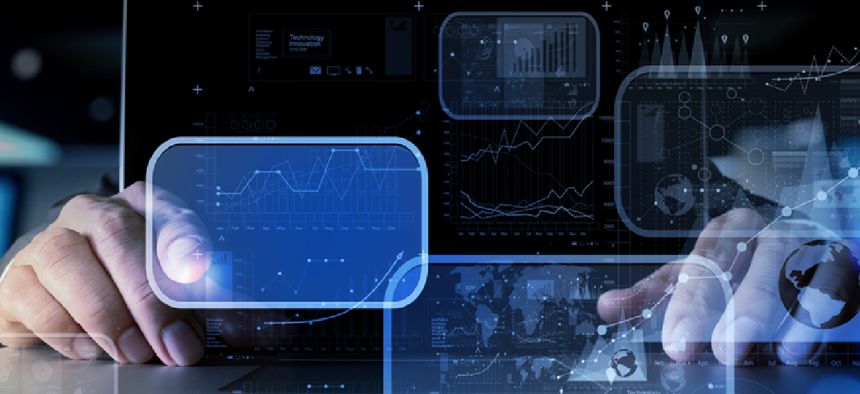 The National Institute of Health's Information Technology Acquisition and Assessment Center (NITAAC) has released its long-awaited request for proposals for the CIO Solutions and Partners 4 (CIO-SP4) contract vehicle.
CIO-SP4 is an indefinite-delivery, indefinite contract with a $50 billion ceiling designed to support IT solutions and services acquisition across 10 task areas, including cybersecurity, software development and IT services for biomedical research, health sciences and health care, among others. The new contract vehicle replaces CIO-SP3.
"CIO-SP4 builds upon the success of CIO-SP3 and takes into account several lessons learned that we believe will enhance the experience of our federal agency customers and contract holders alike," NITAAC Acting Director Brian Goodger said in a statement. "We are excited about the possibility CIO-SP4 holds for revolutionizing the way agencies acquire IT."
The new vehicle will offer a consolidated format with expanded opportunities for agencies and contractors alike. Under CIO-SP4, small businesses will have access to all contract opportunities, while vendors will be provided additional materials to assess various contractor businesses and technologies.
Goodger told FCW in an interview last year that the COVID-19 pandemic had not impacted capabilities to engage with industry around a draft RFP for the CIO-SP4. However, the official RFP was not released in December 2020, as NITAAC had initially planned, as it faced multiple delays.
The CIO-SP4 solicitation seeks proposals from potential offerers "on or about" June 28.