In final days, Trump cracks down on Chinese apps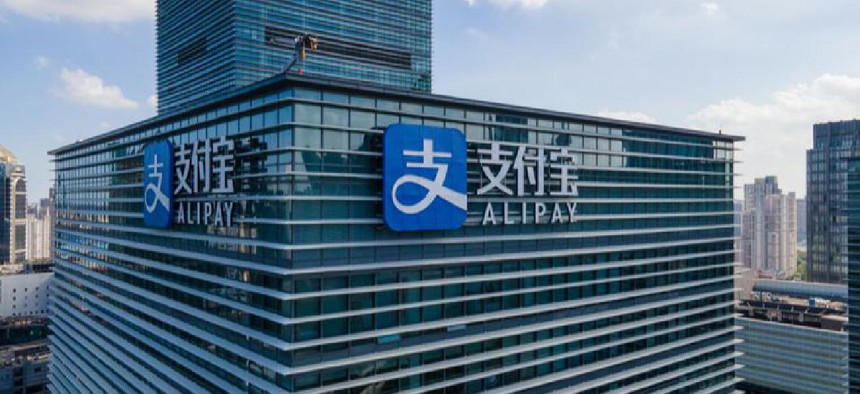 An executive order looks to block popular Chinese payment apps and other software from being used on U.S. devices.
Photo credit: Andy Feng / Shutterstock.com
In his final days in office, President Donald Trump is ramping up aggressive policies against Chinese payment apps and other software that has the potential to capture data on Americans.
A Jan. 5 executive order names Alipay, CamScanner, QQ Wallet, SHAREit, Tencent QQ, VMate, WeChat Pay and WPS Office. Alipay, in particular, has a large user base because it is the payment platform attached to the popular Alibaba e-commerce network, similar to PayPal's origin as the eBay payment system.
"The United States has assessed that a number of Chinese connected software applications automatically capture vast swaths of information from millions of users in the United States, including sensitive personally identifiable information and private information, which would allow the PRC and CCP access to Americans' personal and proprietary information," the orders states.
The effort is reminiscent of an earlier push, since abandoned, to ban the Chinese-owned video social network TikTok.
The Trump administration has been aggressive in targeting Chinese companies with a presence in the U.S. technology systems, including telecommunications firms whose low-priced gear is wired into broadband and mobile networks.
The ban on the payment applications, if implemented, could see the software removed from app stores hosted by Apple and Google and others.
"Going forward, it is clear that we must establish a framework of standards that must be met before a high-risk, foreign-based app is allowed to operate on American telecommunications networks and devices," Sen. Marco Rubio (R-Fla.) said in a statement. Rubio urged Congress to take up his Adversarial Platform Prevention Act, "which would adopt a more expansive approach to protecting Americans' user data and our security."
While there is a 45-day phase-in of the order, Commerce Secretary Wilbur Ross said in a statement that he planned to put the order into effect right away.
"Consistent with the authorities designated to the Secretary of Commerce from the President, I have directed my Department to begin implementing the [executive order's] directives, including identifying prohibited transactions related to certain Chinese connected software applications," he said.
Separately, the New York Stock Exchange announced Jan. 6 that it would delist shares of China Telecom, China Mobile and China Unicom on Jan. 11, in keeping with another executive order issued in November to curtail direct U.S. investment in companies with links to the Chinese government and military.
Earlier in 2020, Trump nominated a slate of three members of the Federal Retirement Thrift Investment Board with an eye to reversing plans to invest in an index fund that includes Chinese-owned companies and firms with ties to the Communist Party and the Chinese military. Those nominations are still pending but the board reversed course and did not invest in the index fund.
CORRECTION: This article initially misreported the circumstances of the nomination of the new members of the Federal Retirement Thrift Investment Board.