First EIS contract awards loom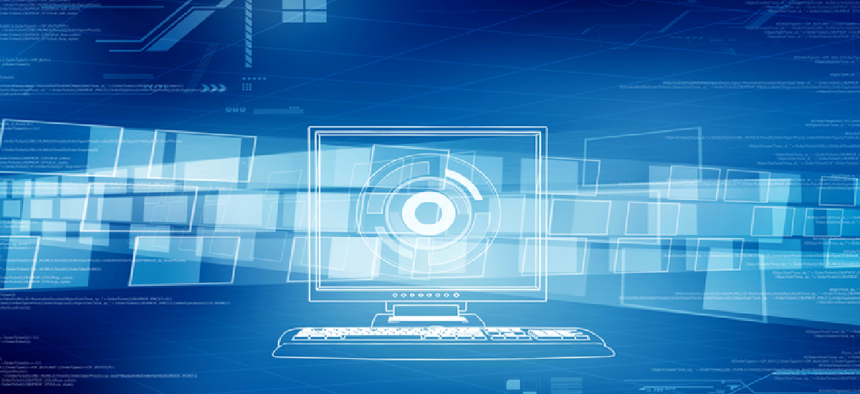 The first awards could be coming soon in the federal government's $50 billion next-generation telecommunications contract.
The Social Security Administration's acquisition manager said the agency is currently weighing bids on its big Enterprise Infrastructure Solutions solicitation and closely watching the progress of General Services Administration's testing of the 10 prime contractors' back-office systems.
Dawn Caracci, acting director of the SSA's office of acquisition support, said at ACT IAC's June 19 Network Modernization Forum that her agency isn't ready to make awards immediately, but is "currently evaluating" several responses to its request for proposals.
SSA has been a frontrunner with EIS preparation and planning, issuing an RFP last September and gathering responses during January.
Caracci told FCW that SSA will name two providers for its EIS contracts when the time comes. The dual-winner approach, she said, provides some competitive leverage for services at the agency.
Deadlines 'top of mind'
Other agencies are still grappling with how to develop solicitations for EIS. One issue is that the contract was developed as a successor to the Networx contract well in advance of the current administration's focus on IT modernization.
The White House push "came in midstream" of the EIS process, said Crystal Philcox, GSA's deputy assistant commissioner for category management. That forced some agencies to rethink their approach to the contract, she said, and may have slowed the process.
Philcox acknowledged that the 2020 EIS transition deadline is "top of mind for a lot of people here," and left the door open for extensions for agencies that show some kind of innovative application of modernization to EIS.
"What's not in the cards now is extension and not modernizing," she said.
Federal CIO Suzette Kent emphasized the same point in her opening remarks. "We're not going after point-to-point solutions" with EIS, she said. "This is an opportunity for transformation."
Get ahead of DOD
Agencies are involved in the nitty gritty of drafting their own contracts and GSA is making model approaches available through its EIS Interact site, as well as making use cases and even draft RFP language available for agencies to use in their own contracts.
Keith Nakasone, a deputy assistant commissioner in GSA's Federal Acquisition Service, said one of his primary pointers to agencies is to focus on using EIS Customer Line Item numbers that call out specific services and capabilities GSA has already evaluated, instead of starting from scratch in evaluating services on their own. The CLINs also provide something of a starting point that agencies can use to build into more agency-specific contracts.
Nakasone also advised agencies to keep discussions with vendors open and active as long as possible for market research. "Don't shut down those discussions too early," he said.
Probably the best advice, said Philcox, is to "get out ahead" of the Department of Defense with EIS solicitations, as carriers might be taxed in responding to so many requests at once.
The DOD, said James Clatterbuck, the Networx/NS2020-EIS program manager at the Defense Information System Agency, is also moving quickly with its initial EIS request for proposals. Clatterbuck said he expects between 50 to 60 task orders to result from the process. He declined to provide specific timing on the RFPs' release when asked by FCW, but said "soon." He added that he had received formal feedback on some of his draft proposals in the last few days.
The Department of Labor and the Justice Department also have recently issued RFPs, according to GSA.
Caracci noted that the EIS vendors cannot fulfill contracts until they complete GSA's Business Support Systems Testing that looks at their billing and reporting capabilities.
Although GSA's testing for the vendors is formally slated to be completed by the fall, some vendors are getting their operations set to allow testing to be completed early. After that testing is completed, the contractors must obtain an Authority to Operate certification before they can provide services to agencies.
In May, Verizon became the first of the prime contractors on the $50 billion, 15-year telecommunications contract to report success on back office requirements, according to data released by the GSA June 6.
Other vendors are closing in on the testing finish line, as well.
"We keep a close eye on the BSS report," said David Naugle, program manager in SSA's EIS transition program, to be prepared to move ahead with its plans.