CIO Briefing
Margaret Weichert will leave the White House after nearly three years of pushing an aggressive agenda.
Cybersecurity
New threat variants allow Hidden Cobra to remotely access and control systems—and banks should look sharp.
Emerging Tech
It's the first time the Marine Corps Recruiting Command ever explored procuring VR flight simulators on an enterprise level.
Sponsor Content

It's important to understand that the CDM program is about a lot more than access to better cybersecurity tools. The program also delivers vital training and services, provided by approved contractors.
Ideas
Startup foundries can help transform government ideas for public protection.
Emerging Tech
Some say it's a step in the right direction but limitations remain.
Ideas
One of the ways to help these groups gather data is to give them better tools and training.
IT Modernization
The up-to-$10 billion cloud contract is enjoined until "further notice from the court" while Amazon pursues a lawsuit.
IT Modernization
In this special report, Nextgov distills what you need to know about federal cloud security.
Ideas
The government has indicted four members of China's People's Liberation Army for hacking into the credit-reporting agency Equifax. The question is why.
Sponsor Content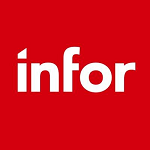 While advantageous, tapping emerging technologies isn't as simple as just turning them on and putting them to work.
Emerging Tech
Labor becomes the sixth agency to join the Centers of Excellence program and the first of 2020.
Emerging Tech
Travelers passing through the Progreso port of entry on foot will see a new crossing protocol.
Data
Sen. Ed Markey wants details on the reported program, including its security practices.
Ideas
It's not your big, dumb thumbs, it's your long, dumb thumbs.