Author Archive
Steve LeVine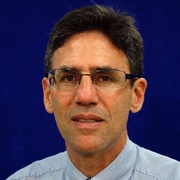 Steve LeVine, Quartz's Washington correspondent, writes about the intersection of energy, technology and geopolitics, a juncture of some of the most important and quickly developing events and trends on the planet. Most recently, LeVine founded and ran The Oil and the Glory, a blog on energy and geopolitics at Foreign Policy magazine. He is the author of two books: The Oil and the Glory, a history of oil told through the 1990s-2000s oil rush on the Caspian Sea; a profile of Russia through the lives and deaths of six Russians.
CXO Briefing
Economists say somewhere between 9 percent and 47 percent of workers in the West could lose jobs to automation over the next two or so decades.
CXO Briefing
He believes it's too remote to even think about
Cybersecurity
The U.S. is planning to send "a message" to Moscow.
---
IT Modernization
Cook has said he'll pursue the legal challenge as far as the U.S. Supreme Court.
Emerging Tech
IBM and the US-funded Joint Center for Energy Storage Research (JCESR) have ratcheted down or outright abandoned their work on the lithium-air battery.
Emerging Tech
The mysterious story of the battery startup that promised GM a 200-mile electric car.
CXO Briefing
A Japan Airlines 787 Dreamliner on the way to Tokyo has landed in Boston.
IT Modernization
Television feeds and live blogs worth following.
By

Gideon Lichfield and Steve LeVine

, Quartz
CXO Briefing
Dreamliners were sold with the promise of longer travel. Will Boeing be forced to take that back?
CXO Briefing
China's relationship with Burma may spur a change.