Author Archive
Sarah Mimms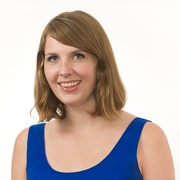 CIO Briefing
The USA Freedom Act earned final passage in the Senate on Tuesday and was signed by the president.
By

Dustin Volz, Sarah Mimms and Lauren Fox

, National Journal
CIO Briefing
Human Rights Campaign calls on Boehner to investigate "troubling" edit to "Orange Is the New Black" actress's page.
By

Sarah Mimms

, National Journal
News
Agency disputes findings of schedule lapses and ballooning costs, but agrees with several recommendations for improving project management.