Author Archive
Ronald Brownstein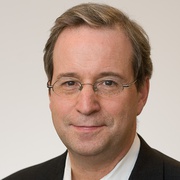 Ronald Brownstein is Atlantic Media's Editorial Director for Strategic Partnerships, in charge of long-term editorial strategy. He also writes a weekly column and regularly contributes other pieces for the National Journal, contributes to Quartz, and The Atlantic, and coordinates political coverage and activities across publications produced by Atlantic Media.
IT Modernization
Restructuring the "E-rate" could vastly expand Internet access and give classrooms more digital tools.
By

Ronald Brownstein

, National Journal
CXO Briefing
Communications is changing the relationship between business, government, and individuals.
By

Ronald Brownstein

, National Journal
News
The Democrats are reaching new heights in raising money, recruiting volunteers, hiring staff, buying TV ads, contacting voters and generating turnout.