Author Archive
Peter W. Singer
Strategist, New America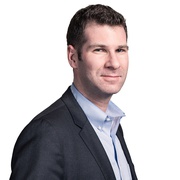 Emerging Tech
China's record-shattering processor is 1 million times faster than what Google achieved three years ago–but we are years from the finish line.
By

Peter W. Singer and Thomas Corbett
Cybersecurity
First, stop undermining our own efforts to fill crucial jobs. Second, cast a wide net for useful lessons.
CXO Briefing
A trade group's set of best practices is a start, but unmanned vehicles -- like the car and airplane before them -- will require revising old laws.
By

Peter W. Singer and Jeffrey Lin

, The Atlantic