Author Archive
Mark Micheli
Editor, Excellence in Government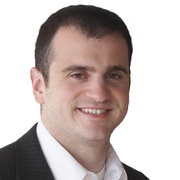 Mark Micheli is Special Projects Editor for Government Executive Media Group. He's the editor of Excellence in Government Online and contributes to GovExec, NextGov and Defense One. Previously, he worked on national security and emergency management issues with the US Treasury Department and the Department of Homeland Security. He's a graduate of the Coro Fellows Program in Public Affairs and studied at Drake University.
Emerging Tech
NASA snapped a selfie from Saturn that reveals just how insignificant we are.
Emerging Tech
Researchers used Wikipedia to examine the nature of all-digital collaboration.
Emerging Tech
Using the technique to produce a fuel injector, officials cut costs by 70 percent.
---
CIO Briefing
The formula for getting big things done in government according to NIH Director Francis Collins.
Emerging Tech
From Mercury to the space shuttle, all manned flights in one graphic.
Cybersecurity
The spy agency recently released a 643-page book full of Web research tips.
Emerging Tech
Red Hat CEO James Whitehurst sees a future where companies are secondary to the technology they support.
By

Joseph Marks and Mark Micheli