Author Archive
Lon Zanetta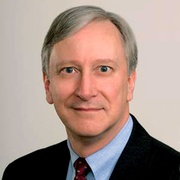 CXO Briefing
In anticipation of the leadership changes a new administration brings, an adaptive approach will position federal IT to meet changing priorities while capitalizing on technology advancements.
By

Lon Zanetta and Liz Joyce
Ideas
Although the impact on IT decision-making processes remains unclear, federal IT leaders should consider how FITARA can create an opportunity for positive change in IT governance.
By

Kris van Riper and Lon Zanetta
---
CXO Briefing
Federal acquisition regulations have become a counter-force to innovation and evolution in technology.
By

Kris van Riper and Lon Zanetta

, CEB
CXO Briefing
What advice would James Madison and Alexander Hamilton have for federal CIOs?
By

Kris van Riper and Lon Zanetta

, CEB