Author Archive
Lauren C. Williams
Senior Editor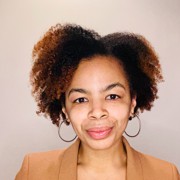 Lauren C. Williams is senior editor for Defense One. She previously covered defense technology and cybersecurity for FCW and Defense Systems. Before then, Williams has reported on several issues, including internet culture, national security, health care, politics and crime for various publications. She has a master's in journalism from the University of Maryland, College Park and a bachelor's in dietetics from the University of Delaware. She can be contacted at lwilliams@govexec.com or follow her on Twitter @lalaurenista.
Click here for previous articles by Williams.
People
The nation's 18 intelligence agencies should look beyond the nation's capital if they want to get and keep the best cyber workers, said Adele Merritt.
Emerging Tech
U.S. cannot build and support the subs it needs "without going to additive manufacturing."
Defense
The rapid evolution of electronic warfare and drone tactics have the service tweaking its acquisition plans.
---
Artificial Intelligence
Mastering the technology is key to being able to "disrupt those entities that do not," said an agency cyber policy official.
Defense
Hazy visions of data flowing seamlessly around the battlefield won't get the job done, says the Air Force general for C2 systems.
Defense
The Army successfully tested zero trust in a classified environment during a multinational military exercise.
Defense
Protecting weapons platforms is a primary concern for Space Operations Command, says its vice commander.
Defense
The plan is to build on existing test programs, like smart warehouses, while exploring new territory.
Defense
'DIU 3.0,' now under SecDef review, aims to embed teams in the combatant commands.
Defense
Pentagon buyers are looking for control systems that are reliable, easy to use, and simple to update.
Defense
Rear Adm. Kurt Rothenhaus said making contracting easier is a top priority.
Cybersecurity
The four-year implementation plan stresses development, recruitment, and retention to fill needed cyber positions.
Defense
Analysts are moving beyond who-what-when-where to "really focusing on the why," a senior defense intelligence official said.
Data
ODNI's new three-year plan aims to turn data-gathering from afterthought to key asset.
Cybersecurity
The move will make it so cryptologists and IT professionals no longer have additional duties in cyberspace operations.
Emerging Tech
Homeland Security relies on satellite imagery for its missions—and it wants more.
Defense
Expect the congressionally mandated strategy by year's end, DOD CISO says.
Digital Government
It's part of DISA's effort to bring continental-U.S.-level computing resources to U.S. military forces around the world.
Emerging Tech
Recent leaks have the CIO's office contemplating red teams and more IP scanning.