Author Archive
Kevin Merritt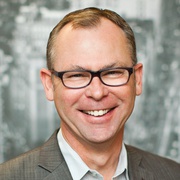 Ideas
At its heart, digital government leadership is based on the very real and powerful idea that data is an invaluable strategic asset and a critical new natural resource for government -- the "oil" of our time.
Ideas
The new public sector push to digitize says digital infrastructure is now just as important as the physical infrastructure of government.
Digital Government
An influx of cutting-edge technology executives have flown to Washington, D.C., to help transform the U.S. government into an innovative and 21st-century data-driven digital entity.
---
Ideas
A leader in the still-maturing field predicts significant innovation in the coming year.
By

Kevin Merritt

, Socrata
Digital Government
Open data can fuel innovation, but only if you first fix your business practices.
Digital Government
The emerging digital collaboration between the public sector and entrepreneurs could transform the economy.
By

Kevin Merritt

, Socrata