Author Archive
John Pulley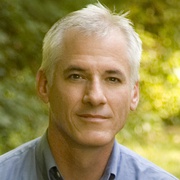 John Pulley has written the Health IT Update blog since May 2011. Prior to becoming a regular contributor to Nextgov, he covered technology for Federal Computer Week and Government Health IT magazines. He has written about government for Federal Times and Air Force Times, as well. Pulley has worked in journalism for more than 20 years. He began his career covering local government for regional newspapers. In addition, he served as a writer and senior editor at The Chronicle of Higher Education for seven years. In 2006, he founded The Pulley Group, an editorial services agency.
Health IT
Agency wants to use data to improve quality of care.
Health IT
Most known data breaches have been hackers intent on identity theft.
Health IT
A new funding opportunity announced late last week will pave the way.
---
Health IT
The department's new road map aims to improve data quality.
Health IT
Securing protected information is the top priority.
Health IT
Fifty-five percent revenue growth projected for 2013.
Health IT
States are unlikely to meet January 2014 deadline.
Health IT
Medicaid EHR incentives typically went to nonprofit, independent acute-care facilities in Southern cities last year, report finds.
Health IT
HHS launched an education initiative to help providers protect health information.
Health IT
Risks will increase with the growing use of mobile and cloud technologies, study finds.
Health IT
Nearly 72 percent of office-based doctors use them.
Health IT
Bill from Rep. Mike Honda, D-Calif., would establish an Office of Wireless Health.
Health IT
Larger-scale remote monitoring of chronic conditions and more patients using mobile apps are among predictions.
Health IT
Program risks paying incentives to professionals and hospitals that do not meet meaningful use standards.
Health IT
Almost half of all physicians prescribe drugs electronically through an electronic health record.
Health IT
Researchers surveyed primary care physicians in 10 nations.
Health IT
E-diagnoses are about as accurate as in-person ones for some ailments, researchers find.
CIO Briefing
Some may not be sustainable after federal funding dries up.
Health IT
Governors say the feds have not provided key information.