Author Archive
Chris Riotta
Staff Reporter, Nextgov/FCW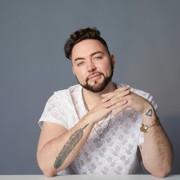 Chris Riotta is a staff reporter at Nextgov/FCW covering government procurement and technology policy. Chris joined FCW after covering U.S. politics for three years at The Independent. He earned his master's degree from the Columbia University Graduate School of Journalism, where he served as 2021 class president.
Cybersecurity
The Cybersecurity and Infrastructure Security Agency is growing up as its mission to protect against cyber threats becomes ever more complex.
Cybersecurity
The nation's cyber defense agency released new guidance alongside 17 domestic and international partners.
Cybersecurity
The Cybersecurity and Infrastructure Security Agency is "working in partnership" with Israeli cyber forces to thwart cyberattacks, a top official said on Thursday.
---
Cybersecurity
The nation's cyber defense agency is calling on internet delivery service providers to immediately implement patches against an internet-wide vulnerability.
Cybersecurity
The public-private Joint Cyber Defense Collaborative called on the open source software community to further invest in the development of secure software, tools and technologies.
Cybersecurity
A public-private working panel recommends vendors invest more in security measures like multifactor authentication.
Modernization
The shutdown would be "massively disruptive" for ongoing efforts to boost semiconductor manufacturing in the U.S., Commerce Secretary Gina Raimondo said Wednesday.
People
Frederick Moorefield, a deputy chief information officer at the Defense Department, is alleged to have participated in an illegal dogfighting ring.
Acquisition
The proposed rules would create new information sharing and incident reporting requirements.
Cybersecurity
Experts say government-issued devices like phones, computers and even email accounts face heightened security risks during a federal shutdown.
Cybersecurity
Lawmakers are expressing concerns that the shutdown could radically hinder the work of the Cybersecurity and Infrastructure Security Agency in responding to major ransomware incidents and other digital intrusions. 
Cybersecurity
Some of the recommended approaches are "immediately actionable," according to a member of the committe
Digital Government
Overly restrictive privacy laws are hindering information sharing initiatives across key sectors, the Center for Data Innovation warns.
Cybersecurity
A joint advisory from the FBI and the nation's cyber defense agency warns that a persistent threat actor is advancing its tactics and targeting critical infrastructure sectors.
Cybersecurity
The Cybersecurity and Infrastructure Security Agency will retain about one-sixth of its workforce in the event of a partial government shutdown, according to its current plan.
Acquisition
A leading industry group is warning federal contractors to prepare for uncertain times while noting that the latest guidance for some agency contingency plans leaves "a lot to be desired."
Cybersecurity
The agency's 2024 Homeland Threat Assessment notes that the "proliferation of accessible AI" could enable larger-scale cyberattacks against the U.S.
Artificial Intelligence
Tech titans, developers and executives descended on Capitol Hill this week for a series of meetings exploring crucial safeguards for AI research and development.
By

Chris Riotta and Alexandra Kelley
Digital Government
Lawmakers and technologists united for a day of civic hacking on Capitol Hill as part of an effort to modernize government services and make government operations more efficient.
Cybersecurity
A top Defense Department official described the private sector as "absolutely essential" in implementing the agency's new cyber strategy.