Author Archive
Charles S. Clark
Senior Correspondent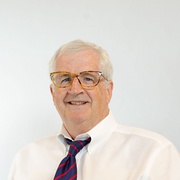 Charles S. Clark joined Government Executive in the fall of 2009. He has been on staff at The Washington Post, Congressional Quarterly, National Journal, Time-Life Books, Tax Analysts, the Association of Governing Boards of Universities and Colleges, and the National Center on Education and the Economy. He has written or edited online news, daily news stories, long features, wire copy, magazines, books, and organizational media strategies.
CIO Briefing
Software recommendations come as follow-up to 2016 review of alleged political bias.
CIO Briefing
GAO tells lawmakers Defense's 67 percent rate of acting on auditors' advice trails the rest of government.
Data
The bipartisan group is worried that the expanded duties of Defense CFO David Norquist could delay reports to Congress.
---
CIO Briefing
Science advocacy groups take turns imploring leaders to open agencies.
CIO Briefing
Companies wrestle with "highly fluid" shutdown situation.
CIO Briefing
Senators bash White House office for mishandling interagency working group.
CIO Briefing
Some contracting officers may not be applying the required criteria, GAO warns.
CIO Briefing
Pentagon comptroller tells contractors group his staff is adjusting to a funding boost delivered on time.
CIO Briefing
Without machine-readable reports, waste will continue, lawmaker says.
Cybersecurity
Ellicott City-based Pho was a computer developer handling top secret intelligence.
CIO Briefing
Nakasone tells industry group of 92 percent retention rate, need for diversity.
Data
Survey shows data standardization can boost efficiency, though cultural blocks remain.
IT Modernization
In a new strategic plan, the agency projects a 17 percent increase in phone calls as it implements the new tax law.
CIO Briefing
Transparency group documents changes made early in Trump administration.
Data
A transparency group analyzed the removal and demotion of information related to Obamacare on a federal website.
CIO Briefing
Removal of some health data from HHS site is simply a matter of reorganizing information by disease, not population group, HHS says.
CIO Briefing
Acting director encourages bankers' argument against posting unvetted criticism.
CIO Briefing
Democrats on House commerce panel want Justice Department involvement too.
Policy
Administration may be skirting the limits of its legal authority to carry forward and transfer funding.
CIO Briefing
Letter from Trump counsel claiming that the transition emails were private and privileged largely seen as a political move.