Author Archive
Caitlin M. Kenney
Staff Reporter, Defense One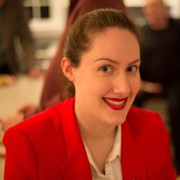 CXO Briefing
About 45,000 of the newest soldiers, and their instructors, are expected to travel during holiday leave.
CXO Briefing
Officials cited problems with the unusually wide field of view.
Emerging Tech
"Everything is classified" when it comes to space, one admiral complained.
---
Emerging Tech
The MQ-25 T1 Stingray is slated for tests on an aircraft carrier later this year ahead of a planned 2025 deployment.
Cybersecurity
Biden's Army Secretary nominee told the Senate she'd fight deep troop cuts and support long-range fires and new measures against sexual crimes and extremism, if confirmed.