Author Archive
Bradley Peniston
Deputy Editor, Defense One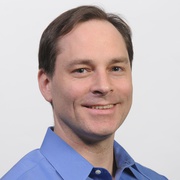 Bradley Peniston is deputy editor of
Defense One
. A national security journalist for two decades, he helped launch Military.com, served as managing editor of
Defense News
, and was editor of
Armed Forces Journal
. His books include
No Higher Honor: Saving the USS Samuel B. Roberts in the Persian Gulf
(Naval Institute Press, 2006), which has been featured in the Chief of Naval Operations' Professional Reading Program.
CXO Briefing
Two years after the pandemic sent DOD into "maximum telework," Thursday's memo points the way toward a new new normal.
By

Bradley Peniston and Elizabeth Howe
CXO Briefing
Christopher Miller becomes Trump's fourth acting defense secretary just 72 days before Inauguration Day.
By

Marcus Weisgerber, Bradley Peniston and Katie Bo Williams
CXO Briefing
Deputy DNI Susan Gordon was statutorily required to be elevated after DNI Coats resigned in July.
By

Ben Watson and Bradley Peniston
---
Emerging Tech
Former deputy defense secretary says the tech giant should consider how its work might help save U.S. troops — and how it is currently helping China.
CXO Briefing
The fleet's info-warfare chief has a team aboard the damaged USS McCain. The main thing she expects to learn is how to do this kind of investigation.
By

Joseph Marks and Bradley Peniston
CXO Briefing
Over the next 36 months, an algorithmic-warfare team will draw up a model for splitting the work between government and industry.
CXO Briefing
A first tranche of reforms omits some highly anticipated fixes, but seeks to lay the groundwork for more.