Author Archive
Billy House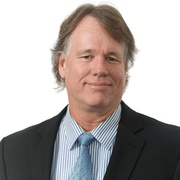 Billy House is a Congressional Correspondent for National Journal. He joined CongressDaily in April 2009 as its House leadership reporter after two years as The Tampa Tribune's Washington reporter and before that, five years as The Arizona (Phoenix) Republic's Washington reporter.
CXO Briefing
Speaker Boehner promised to revive the issue next year, which would enrage conservatives.
By

Billy House and Brendan Sasso

, National Journal
Emerging Tech
Programs claim to let Americans participate more directly in government, with few tangible results, critics say.
By

Billy House

, National Journal
CXO Briefing
The House later passed its overall $512 billion defense spending bill for fiscal 2014.
By

Billy House

, National Journal
---
CXO Briefing
There are concerns in the Electromagnetic Pulse Caucus that electromagnetic energy from a massive geomagnetic storm may cause havoc.
By

Billy House

, National Journal
News
How much would you pay for a vote display that offers better clarity and readability and saves time for clerks? A cool $6 million?
CXO Briefing
Top Senate Democrats hope to dispense with the fiscal 2010 defense authorization in just four days next week so they can clear the Senate floor for health care legislation and a vote on Supreme Court nominee Sonia Sotomayor. But with battles expected over several provisions of the defense bill, meeting that timeline might be a tall order.
By

Dan Friedman and Billy House