State Department Visa System on the Mend After 2-Week Glitch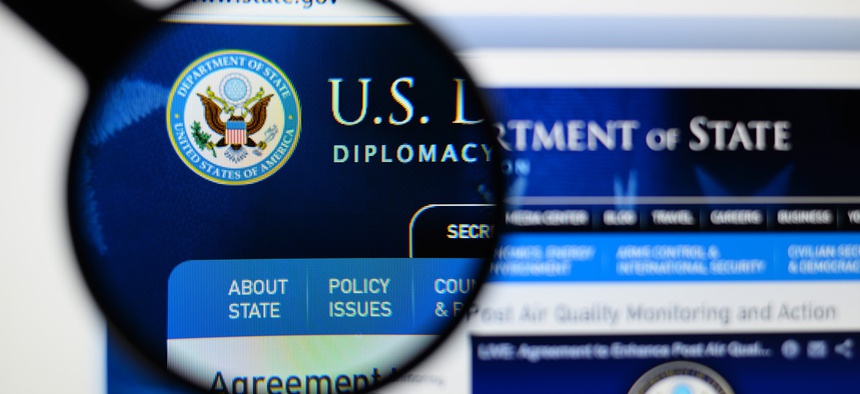 After a hardware problem stalled the Bureau of Consular Affairs' visa system, two-thirds of its posts are now able to issue visas, according to a press briefing Tuesday.
The State Department's database responsible for processing biometric information has been rebuilt after a hardware bug brought it down for about two weeks and brought the issuing of most visas across the globe screeching to a halt.
The department is now starting to issue visas again, according to a press briefing Tuesday by State Department spokesman John Kirby.
Kirby said he had limited details regarding the type of specific hardware glitch. But it did affect the hardware's file, which had to be recreated and is now being tested, he said.
As of noon Tuesday, 39 embassies and consulates are now online and able to issue visas. That's about two-thirds of the way to being fully functional. 
All posts are expected to be fully functional by Saturday, according to Michele Bond, acting assistant secretary for the Bureau of Consular Affairs.
The State Department's Bureau of Consular Affairs processes visas for people in foreign countries who want to travel to the U.S. for school, a job, seasonal work and other reasons. On average, it processes about 50,000 visas around the world each day, according to a bureau statement. By Tuesday, posts around the world were back to issuing more than 45,000 visas.
"Progress is being made," Kirby said in the press briefing. "Technicians are still hard at work, and I will stress that it is a 24/7 process here that they're applying to the fixes. It's just going to take a while."
The outage has dragged on for more than two week, in part, because after the database went down, the standby system also failed, according to Bond.
"The one that failed was supposed to be migrated to a new and much better platform before the end of May," she said in an interview with Nextgov. "In order to do it, we would have had to bring everything down worldwide... At the time when we were going to do it and everyone was expecting it and prepared for it, it happened to be just a few days after the Nepal earthquake."
The visa data processing system experienced a similar technical glitch last July, which hindered its ability to issue visas for almost a week. But the whole system was never completely down, according to Bond.
Last week, while the system was down, the Bureau of Consular Affairs was able to issue visas to temporary or seasonal workers who had been issued one in the past. It was also able to issue more than 3,000 visas for "urgent and humanitarian travel," according to the bureau's website.
State has been focused on getting its most congested posts up and running, according to Kirby. The aim is for the entire system to be functional by the end of the week.
He added: "There is a big backlog. It's going to take a while to clear that." 
Last week, the majority of posts could still conduct visa interviews and printing for people who had applied before the system went down. They are now starting to reschedule interviews beginning on Wednesday, according to Kirby.
Certain facets of domestic passport operations were also delayed due to the hardware problem.
The State Department has employed teams from both the public and private sector to get the system fully functional, Kirby said.
(Image via Gil C/ Shutterstock.com)