GSA bans agencies from sending electronics to landfills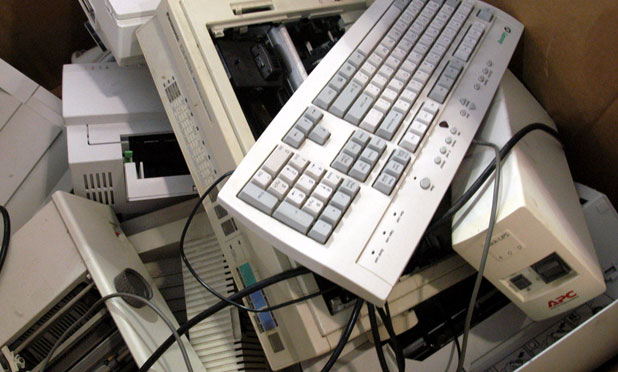 Karen Tam/AP
A General Services Administration bulletin released Thursday bans federal agencies from disposing of used electronics in landfills or incinerators.
The bulletin also directs agencies to send electronics that are no longer functioning to third-party recyclers, which should increase business for the e-waste industry, GSA Administrator Martha Johnson said in a conference call.
"The federal government as a whole is the nation's largest consumer of electronics and through this policy it will now be a responsible user of electronics," she said.
The policy also encourages agencies to donate used electronics to other agencies, schools and state and local governments or to sell them, Johnson said. The policy asks agencies to encourage people who buy or receive donated federal electronics to eventually recycle the products, although the government can't make that a condition of the sale or donation, she said.
This is the first set of policies to flow from the Obama administration's National Strategy for Electronics Stewardship , published in July 2011.
Only about 4 percent of federal agencies and divisions dispose of used computers and cellphones in landfills now and about 60 percent of agencies recycle them, based on a poll of agency electronics stewards during a conference call Thursday morning, a GSA official said.