sponsor content What's this?
Beyond EO 14028: How Federal Agencies Can Bolster Cyber Readiness for an Uncertain Future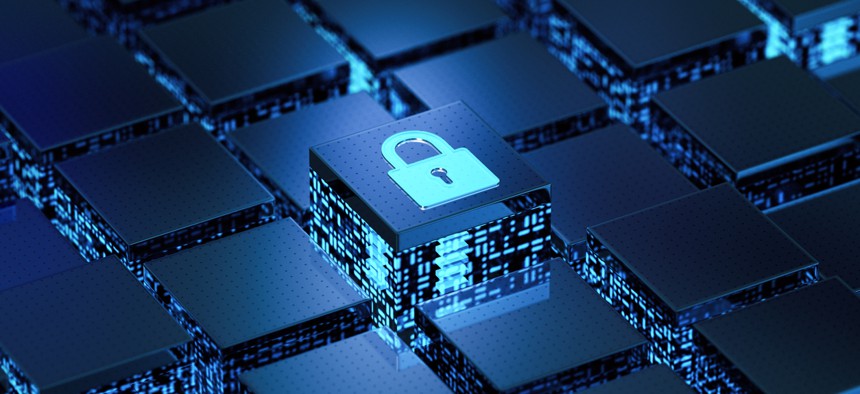 Presented by Trellix

One year after the White House issued the Executive Order on Improving the Nation's Cybersecurity, aimed at shoring up the nation's cyber defenses, government and industry alike have made significant progress. But according to the recent Cyber Readiness Report by cybersecurity leader Trellix, they still struggle with barriers to full compliance.
The report examines the progress the public and private sectors have made under EO 14028, that came as a response to high-profile security breaches, and mandates a beef-up of cyber defenses through implementation of endpoint detection and response (EDR) and extended detection and response (XDR), multifactor authentication (MFA), zero trust, quad security modernization and software supply chain risk management.
The EO Prompted Modernization
The Trellix report includes results of a commissioned Vanson Bourne survey of over 900 cybersecurity professionals in government and industry with 500 or more employees. The report focused on the government's progress but also measured how nonfederal and private entities compare. It also looked at providers in a group of allied countries.
"It wasn't surprising the EO played a very constructive role in driving progress," says Kent Landfield, chief standards and technology policy strategist for Trellix. "In fact, the federal government appears to be further along than non-federal peers in implementing three of the four mandated cyber security technologies required."
The survey found 38% of U.S. agencies have implemented EDR/XDR capabilities compared to 35% of nonfederal respondents. Almost half of U.S. government agencies use MFA compared to 37% of the critical infrastructure sector. And zero trust architectures are deployed by less than one-third of U.S. critical infrastructure organizations compared to 40% of government agencies.
But cloud modernization was one category where the private sector was very much ahead of national government — 41% versus 29%.
"Likely, that's because of the on-premises requirements for the mission of the U.S. government compared to the private sector," Landfield says.
Looking Beyond the Starting Point
The executive order was a solid jumping-off point that spurred government and partners to boost their cyber defenses. But it's just that — a start — as organizations everywhere must continue to address each of the order's mandates while grappling with the cyber talent gap, lack of in-house expertise and ever-increasing attacks.
Nearly three out of four respondents cite EDR and XDR as crucially or highly important to their sector, yet only 23% claim to have fully implemented its capabilities compared to 35% in the overall critical infrastructure provider group, according to the report. A lack of in-house cyber talent and implementation expertise and a lack of trusted vendors were cited as key barriers.
Policies and processes designed to bolster software supply chain risk management are difficult to implement, according to 8 out of 10 federal agencies and well over half of critical infrastructure providers.
In the U.S., state, tribal and local governments (STLGs) operate large portions of critical infrastructure but as a whole lag behind in cybersecurity. That happens because of underinvestment and neglect because of the legacy nature of their systems, Trellix says.
Increasing partnerships between government and industry is believed to be a key part of success, the survey shows, as nonfederal entities run upward of 70% of the nation's critical infrastructure.
The Joint Cyber Defense Collaborative, of which Trellix is a member, is one such partnership between government and the private sector. Trellix is also a leader in XDR and guidance on implementation and boasts over 650 third-party solution integrations and hundreds of partners. Trellix provides an open platform that evolves and supports whatever technical integrations federal, STLG and private sector customers require to build the implementations meeting the EO's mandates and the needs of the threat landscape.
Honing the Skills of Your Workforce
A major factor in cyber readiness is a workforce skills gap. Even when companies are willing to hire and pay well, there often isn't enough talent available. Implementing technology that allows for automation of routine functions will further direct limited human resources to the areas where they are needed most, Landfield says. And education programs can be tailored to what's needed.
Landfield sees promise in a whole-of-government cybersecurity training program similar to AmeriCorps and focused on volunteering and getting hands-on experience in real situations. Expanded scholarship opportunities and a congressional act focused on funding and supporting cybersecurity training are other possibilities.
"We need to increase the ability to dramatically enhance STEM and cyber training across the board," he says. "We don't necessarily need traditional four-year college educated individuals. What we need is people with some background, willingness to learn, and experience to actually bridge the talent gap. With this addressed, and advanced tools such as XDR in place to execute cyber defense tasks, we can dramatically improve our organizations and our country's cybersecurity posture."
Learn more about how Trellix can help boost your agency's cybersecurity and better prepare you for the future.