Presented by Iron Bow-VMWare-Dell Technologies-Intel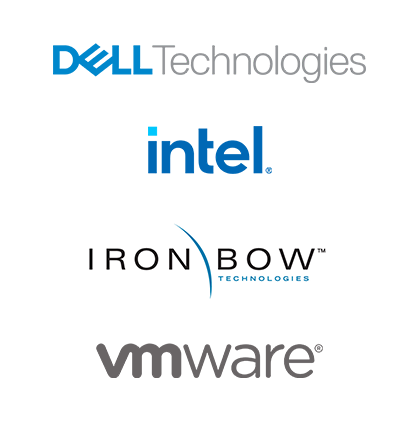 As more and more agencies continue to work remotely, they're looking for ways to make it easier on their employees. Here's how government agencies can leverage multi-cloud services to power their remote workforce.
Earlier this year, the government workforce underwent a drastic transformation. In an effort to curb a global pandemic, government agencies advised employees to stop coming into the office and start working from home. At the time, this seemed like a temporary solution. Little did they know it would last much longer. 
Today, as agencies continue to work remotely — and will do so for the foreseeable future — they are looking for ways to make it easier on their employees. And they're turning to multi-cloud solutions to help. 
We sat down with Iron Bow Technologies' Chief Technology Officer Jim Smid and Cloud Practice Director Steve Smith, both of whom have spent years working with federal customers to embrace the cloud. Here, they give their two cents about how the government can further leverage collaboration tools and cloud solutions as they seek to power their remote workforce. 
Since many federal employees began working remote earlier this year, how have you seen telework — and the technology behind it — evolve?
Smith: The technology for remote work has been available for a while now. Virtual desktop infrastructure is fully baked and we've been through many, many iterations of deployments with customers, so it's a technology customers can use to work effectively. Additionally, collaboration tools are very important to maintain a connected state within an organization. That's something we're seeing a lot more organizations adopt effectively so that they can maximize employees' ability to be productive. 
What are the main challenges federal agencies are experiencing as they continue the transition to remote work? 
Smith: From a technical point of view, the biggest challenges are making sure agencies have the tools to maintain effective communication with all of their employees, which will allow them to collaborate on work. That's anything from video collaboration to document-sharing. And then, from more of a pure human perspective, employees need to feel connected with their coworkers and their managers — and they need technology to enable that connection.
Why have some agencies been faster or slower to transition to remote work than others?
Smid: I would say security is certainly one of the reasons. The discussion of security always comes into play when we're talking about any technology. That being said,  I think some of the rules have been relaxed to accommodate new collaboration tools, maybe speeding up the accreditation process, making sure that you can do things without sacrificing security, but still ensuring people have the ability to do their jobs from any location. 
I'm not sure that I would really say that a lot of our agencies have been slow to adopt to this new work model. The Department of Defense, in particular, is used to this type of remote work philosophy, especially when it comes to staff and servicemembers that are deployed abroad. So, I'd say some agencies were more prepared for this shift than others based on how heavily they relied on remote communication before the COVID-19 pandemic. 
How can agency leaders update their cloud strategy to better meet the needs of the growing remote workforce? 
Smith: It's really all about having a cloud strategy that's connected and unified so that you have the ability to freely move your resources around where they're needed. And that means having a platform in place that is going to enable governance of a multi-cloud solution. 
How do these multi-cloud solutions promote a culture of effective remote work? Smith: A unified multi-cloud solution provides the customer with security. It allows them to feel not only as though remote work is something they can accomplish, but that they can accomplish it in a way that doesn't jeopardize the security of their information. So, if you're concerned about the exposure of sensitive data, a multi-cloud solution can be put in place to ensure all these different systems inter-operate using the same security posture.
Smid: The beauty of a multi-cloud infrastructure is that you can move things around to account for changes in demand. It's much simpler to use for temporary spikes in demand than an on-premise solution would be. The cloud provides resources on demand to handle changes and to unforeseen events, and it does that pretty seamlessly. 
Here's a fun exercise: It's 2022 (two years from today). What does remote work look like for government agencies and what has improved or changed? 
Smith: There are going to be much more robust telework policies in place. Government agencies have been adopting telework for a few years now, but in general, there's been some apprehension about enabling remote work long-term and on a larger scale. Now, many agencies have seen productivity increase as a result of moving to telework on a larger scale to accommodate COVID-19. So, I think you're going to see these work-from-home policies expand significantly. There have also been discussions of moving to a model where employees only come into the office once or twice a week. I think you're going to see a happier workforce, less money spent on maintaining office space, and from an infrastructure perspective, you're going to see much more resilient systems that are capable of handling spikes in demand for resources. 
Smid: We're also going to see kind of the culmination of a lot of technology that's been talked about over the last few years, really just adding better functionality, better experiences, better throughput for things like 5G and IoT. And, most importantly, we're going to see that end-user experience continue to improve. 
Learn more about how Iron Bow can help your agency can leverage multi-cloud to enable a sustainable telework environment.