Presented by Iron Bow | Dell Technologies | Intel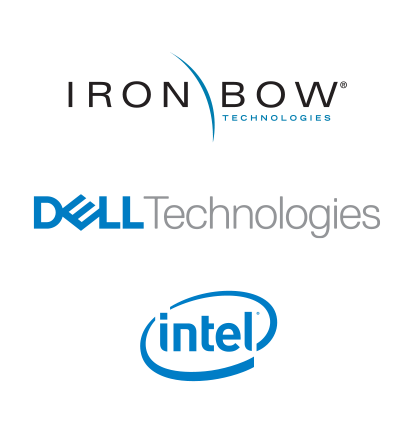 Amid the rise of remote work, government leaders are seeking to leverage reliable, cost-effective and sustainable cloud operations. Here's how they're doing it.
When social distancing took effect in March, employees across the country began working from home. For many private sector organizations, the transition was relatively straightforward: They already had the cloud infrastructure and processes in place to enable staff to work from anywhere. 
Government employees, meanwhile, are facing a different reality. Many agencies may not have had the speedy, reliable infrastructure necessary to manage a remote workforce on demand. What's more, a number of federal employees have access to classified information, meaning they cannot work from remote locations without the proper security measures in place. As a result, many government leaders have had to act quickly, migrating their applications to a public cloud once they reach IT capacity.   
This approach, known across the industry as "cloud bursting," may serve as a short-term solution — but it isn't necessarily sustainable as a long-term strategy. That's according to Troy Massey, Director of Enterprise Engagements at Iron Bow Technologies. He recommends a more strategic alternative.
"It can be tempting for government agencies to feel like they have to make decisions quickly, especially in this challenging and uncertain time," he said. "A single cloud approach can serve the needs of customers right now, but it won't necessarily be useful once employees return to the office. Instead, a multi-cloud solution, combining the use of the public cloud with an on-premises private cloud, can offer agencies greater flexibility and scalability, so they can continue to serve citizens now and in the future." 
A Smart Approach to Public Sector Cloud Services
In 2019, the Office of Management and Budget released a strategy that would impact the way federal IT leaders managed their cloud infrastructure — and, in turn, their workforce. Known as Cloud Smart, the strategy offers specific implementation guidelines for cloud adoption across government. In the release, OMB identifies hybrid or multi-cloud environments as effective and efficient ways to manage workloads. By leveraging the efficiency of a public cloud, while maintaining control of their on-prem private cloud, agencies can comply with Cloud Smart recommendations, as well as set employees up for remote work success by providing an IT infrastructure that enables productivity across locations. 
"Flexibility is key when it comes to setting up your cloud infrastructure," Massey said. "A multi-cloud strategy allows federal customers the ability to move to the public cloud with ease and move workloads back and forth between the public and private cloud as they wish." 
This hybrid approach also empowers federal IT leaders to rapidly implement an organization-wide virtual desktop infrastructure, guaranteeing a consistent user experience for remote workers, no matter where they are or what device they're using. That's an important element for public sector leaders: In a recent report of 150 federal IT decision-makers, 89 percent ranked consistency across cloud platforms as key to multi-cloud success. 
Assessing Cloud Costs
Reconfiguring your agency's cloud infrastructure, of course, is no simple task. Every organization has different needs and requirements; there's no one-size-fits-all approach to cloud migration efforts. But one key consideration that remains constant across the public sector is cost. When it comes to the cloud, agencies need to ensure they're getting the most bang for their buck. 
To quickly meet the current needs of their workforce, many federal IT leaders have migrated to a single-cloud approach. But according to Massey, the costs of a single-cloud approach can add up. 
"If a cloud provider charges $30 per employee and you have a workforce of 15,000, that's over $6 million a year for cloud services," he said. 
Migrating to a single public cloud often involves several hidden costs, too. For example, many migration efforts require agency staff to rewrite or refactor legacy applications. These manual, labor-intensive processes can result in lost time and productivity. Instead, a multi-cloud infrastructure gives organizations the option to decouple legacy applications from their hardware, making them cloud-ready. 
For Intel Chief Data Scientist Melvin Greer, who has partnered with Massey and his team to drive smart, multi-cloud adoption across government agencies, that capability isn't simply a nice-to-have — it's a necessity.   
"The ability to virtualize legacy applications and move them into cloud environments has required a lot of change management on behalf of agencies," Greer said. "It's absolutely critical to be able to move data in and out of the cloud and leverage those capabilities." 
Greer also urged federal IT leaders to look beyond just cost savings and consider growing mission requirements.
"The cheapest solution may not be the best solution," he explained. "Sometimes it's about investing in innovation if you have the budget to do so." 
Leveraging People and Partnerships to Drive Multi-cloud Adoption 
There are several steps public sector leaders can take to successfully drive multi-cloud adoption agencywide. To start, they need to engage internal stakeholders to assist in the process. 
"The Evidence-Based Policymaking Act is the Federal law that requires agencies to have a chief data officer," Greer said. "The CDO can help create a multi-cloud adoption strategy and oversee migration processes from start to finish."
Massey added that agency leaders should also develop a comprehensive communication plan that outlines these initiatives and engages staff about the process. That means educating the workforce about cloud-enabled tools and technology. 
As more agencies prepare for a multi-cloud future, they will need the resources and technical expertise to achieve their IT goals. Establishing partnerships with the private sector and industry leaders can help them make smart decisions about how they leverage the cloud — now and in the future. 
Learn more about how Iron Bow can help your agency manage a smart, multi-cloud adoption strategy at ironbow.com/irontarget/.