Industry Eagle Award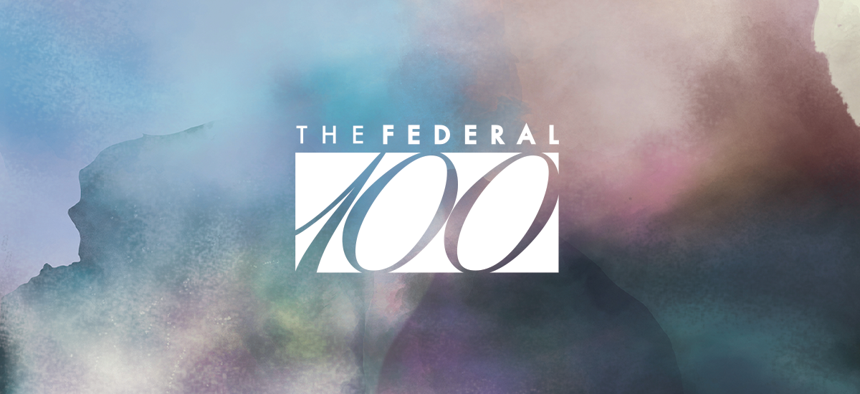 Max Peterson, a Washington, D.C.-area native, finding solutions for civic challenges feels like the perfect fit.
For Max Peterson, pattern recognition is key. 
As vice president of worldwide public sector for Amazon Web Services, Peterson is responsible for customers whose missions are mind-bogglingly varied. Yet he takes pride in his team's ability to find common threads and proven solutions that can be put against each challenge. 
"Every government, every educational institution … every national health care system, all nonprofits have a direct line to me," Peterson said. "That means we have a single global team that is incredibly well positioned to connect the dots to what customers need — and then to drive AWS capabilities to meet those needs." 
During the COVID-19 pandemic, he noted, AWS was able to deliver "track-and-trace or vaccine management systems" for 26 national governments and 34 U.S. states. "I mean, that right there drove home the power of treating public sector as a single worldwide, vertical business," he said.
Even when a customer's crisis seems unique, there are cloud constructs that can apply. In the early weeks of 2022, Peterson was spearheading AWS's digital transformation work with the government of Ukraine — a bottom-up effort to inventory data, document security controls and map modernization plans. Then Russia invaded. 
"Inside of two days, we had AWS Snowball [high-capacity edge storage and compute] devices in the country," Peterson said. Two days after that, 10+ petabytes of data from government authorities, educational systems and critical infrastructure providers was backed up and in the cloud. Michael Federerov, Ukraine's digital minister, said that this scramble saved the nation's digital infrastructure — the original data center was hit by Russian missiles soon after. 
Yet as extraordinary as those efforts were, Peterson said, they boiled down to a rapid deployment of AWS's continuity-of-government solution, which was rolled out just months earlier to address risks ranging from ransomware to natural disasters. 
Peterson also has the ability to bring the sheer scale of AWS to bear on his government customers' programs — something that proved essential in 2022 as the U.S. Postal Service was tasked with launching CovidTest.gov and making test kits available to every household in the country. 
"Fortunately, we've worked a lot with the Postal Service," he said. "It was three weeks from system design to implementation," and the site processed "54 million orders in the first two days." 
And for a Washington, D.C.-area native, finding solutions for civic challenges feels like the perfect fit. Peterson's first job out of graduate school was for IBM in Washington, and he has never strayed far from the public sector. 
"The thing that I found most inspiring was the mission that our customers had," he said. "There was simply nowhere else I could figure out to work where I could work with institutions that had a dramatic impact on citizens in the U.S. and … now around the world."