Biden's GSA transition team brings deep agency ties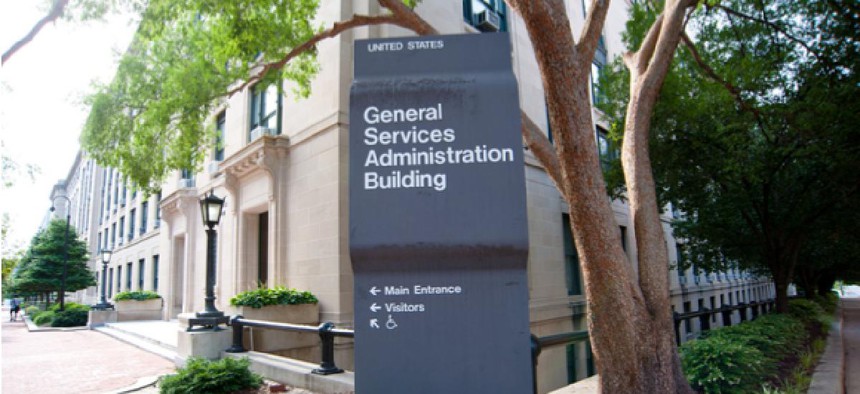 President-elect Joe Biden's General Services Administration transition team is comprised of six volunteers currently working in the private sector, educational institutions or local government, but who bring significant past federal agency experience to their new duties.
The president-elect named the GSA's transition team on Nov. 10, along with teams for other federal agencies.
The GSA team lead is Katy Kale, who was that agency's chief of staff during the Obama administration from July 2015 to January 2017, according to her LinkedIn page. She also worked on the 2008-2009 Obama transition team, it said.
Kale also held positions at the Obama White House, as assistant to the president for management and administration and director of White House operations, according to her profile at her current employer Elevate.
Other team members include Nate Denny, Zoe Garmendia, Michael Hornsby, Gianelle Rivera and Josh Sawislak.
Denny, currently chief of staff and legislative liaison for the state of North Carolina's Department of Information Technology, was GSA deputy chief of staff during the Obama administration. He also served as director of intergovernmental affairs and senior advisor for congressional affairs at the agency, according to his profile on the NCDIT web site.
Garmendia currently runs AOJ LLC, a company that manages logistics for large-scale events. She was deputy chief executive officer for logistics at the 2016 Democratic National Convention and senior director for operations for Obama's second inauguration in 2013.
She was also chief of operations in the Obama White House between 2009 and 2011, where she managed facilities and modernization, physical security and supplies.
Hornsby, who is now Salesforce's director for customer success, was acting federal CIO under President Obama from December 2014 to August 2015. He became Obama's chief of staff that August, according to his LinkedIn profile, and was chosen to lead Obama's 2016 transition team.
Hornsby also assistant director of the White House's Office of Presidential Correspondence during Obama's first term. During that time, according to his LinkedIn summary, Hornsby lead implementation of the office's first software-as-a-service customer relationship management platform.
Rivera is currently the deputy director of the Office of Policy and Legislative Affairs in the Mayor of the District of Columbia's Office of the Senior Advisor. During the Obama administration, she was a policy advisor in GSA's Office of Congressional Affairs, where she worked on technology, cybersecurity and digital services issues, according to her OSA biography.
Sawislak, currently at environmental consulting firm Clio Strategies, was a GSA senior advisor on emergency response and recovery during the Obama administration.