Lord tapped to lead DOD acquisition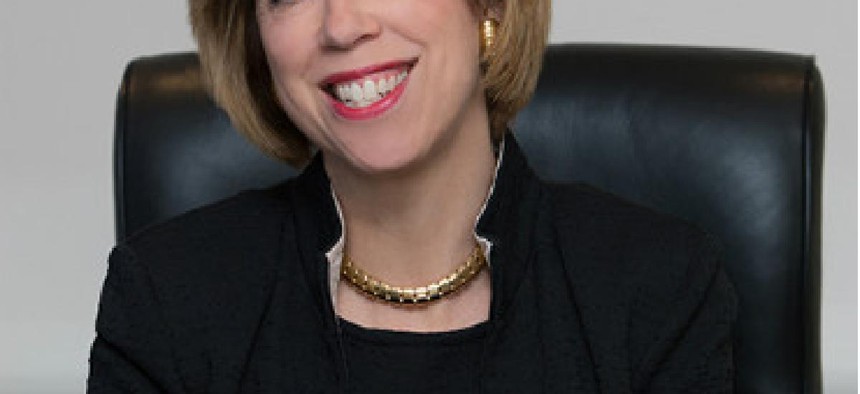 The Trump administration has nominated Ellen Lord, president and CEO of defense contractor Textron Systems, to serve as undersecretary for Acquisition, Technology and Logistics.
Textron CEO Ellen Lord is the Trump administration's pick to lead acquisition at the Pentagon.
If she is confirmed, Ellen Lord, currently president and CEO of Textron Systems, will be the last undersecretary of Acquisition, Technology and Logistics at the Department of Defense.
The Trump administration has tapped the private-sector executive to take over an AT&L office that is in the process of being split into two new offices: Research and Engineering and Acquisition and Sustainment. That split is scheduled to go into effect by Feb. 1, 2018, at which time Lord would become undersecretary of Acquisition and Sustainment.
Lord had a long history at Textron, which includes defense contractors Bell Helicopters and Textron Systems, which she currently heads. Textron reported nearly $14 billion in revenue in 2016, with more than $1.7 billion coming from Textron Systems.
According to a White House press release, Lord's responsibilities at Textron have included "managing businesses providing hardware and software for unmanned systems, precision weapons, marine craft, armored vehicles, simulation and training, electronic warfare, and intelligence software to the United States Air Force, Army, Marine Corps, Navy, as well as a variety of international customers." 
Previously, Lord served as senior vice president of what was Textron Defense Systems and which is now Weapon & Sensor Systems. Prior to that she was senior vice president of AAI Corp., which has since been renamed Textron Systems' Electronic Systems, Support Solutions and Unmanned Systems businesses.
Lord is also the vice chair of the National Defense Industrial Association and serves on a variety of boards including the Naval Institute Foundation, the U.S. India Business Council and the Defense Technology Initiative. She is also a member of the Center for a New American Security's Task Force on Strategy, Technology and the Global Defense Industry.
Textron has already announced that Lisa Atherton, executive vice president of Military Business at Bell Helicopter, will succeed Lord as president of Textron Systems.
The Senate Armed Services Committee, which will be reviewing Lord's nomination, has approved Patrick Shanahan as deputy defense secretary despite some pushback from Sen. John McCain (R-Ariz.) during his confirmation hearing.
Shanahan's nomination has moved to the full senate, and if approved, he will replace Robert Work, who stayed on from the Obama administration.